The design of your website is critical to keeping your customers on your page. About 40% of buyers will stop using a website that has an unappealing design. It's not solely about how your website looks, though. You also need to consider how users interact with your website.
By understanding the essentials and benefits of user experience (UX) design, you can build a website with your customers in mind.
What is UX Design?
User experience considers every interaction consumers have with a website. How do they find the information they need? How do they feel when interacting with your content and the page design?
Various components of your website impact how consumers react to your website, including:
Font type and size
Page load speed
Navigation
Hierarchy
Content
Imagery
Colour scheme
Why UX Design Matters – The Benefits of UX
Many companies opt to focus more on the content on their website rather than the design. This is a big mistake. You could have fantastic content, but if it's hard to find or isn't pleasant to look at, your customers will likely feel frustrated or bored and leave. Here are a few benefits of UX design to consider before updating your site:
Being Proactive Can Cut Future Costs
For starters, taking the time and money to properly establish good UX design from the start can help you cut future costs. Investing in solid customer research at the beginning of the process will pay dividends as you move forward. It will ensure you create a website that your users will find valuable and result in increased leads, conversions and ROI. 
Good UX Design is a Revenue Booster
It can also boost revenue if you sell goods and services on your website. For example, reducing the number of steps it takes to complete a purchase will likely lead to increased purchases. 
Similarly, clear calls to action will encourage your customers to do the things you'd like them to do on your website, whether that's subscribing to a newsletter or making a purchase. 
Helps with Your Search Engine Optimization
Good UX design encourages consumers to interact with your website. The more clicks and interactions you get on your website, the higher your search engine ranking, which will help people find your website.
Can Improve Customer Loyalty
Providing consumers with a positive experience can boost customer loyalty too. Understanding your customers helps to build empathy. When they realize you're there to help, they're more likely to stay. 
Things to Consider for UX
Now that you understand a little more about UX design, let's discuss a few ways you can update your website. 
First, make sure to amplify your website's speed. A slow website will frustrate your visitors. They likely won't stick around to wait for your content to load. 
Keep an eye out for an old plugin or heavy image files, which may cause load times to lag.
Google's PageSpeed Insights tool is free, providing you with detail approximating for your site's performance:
6 Tips for Improving Your Site's Text
Do you have a lot of content on each page of your website? Consider improving readability by adding negative space, giving your content room to breathe.
Negative space can also encourage visitors to click around and explore. As people click around, your search ranking will improve. On the other hand, a high bounce rate can hurt your ranking. 
Do you have long sentences and paragraphs on your website? It's best to break them up as long pieces of text can exhaust readers. 
Headers and subheaders can also break up your text, making it easier to read. 
Take a look at your text content. Do your hyperlinks stand out? If not, visitors might not realize they're clickable links.
Look around for broken links as well. Soft 404 errors can negatively impact your UX design. Visitors might feel frustrated if they keep coming across broken links.
Make sure your broken links redirect to another page. You can even create a fun 404 page before directing visitors to the homepage.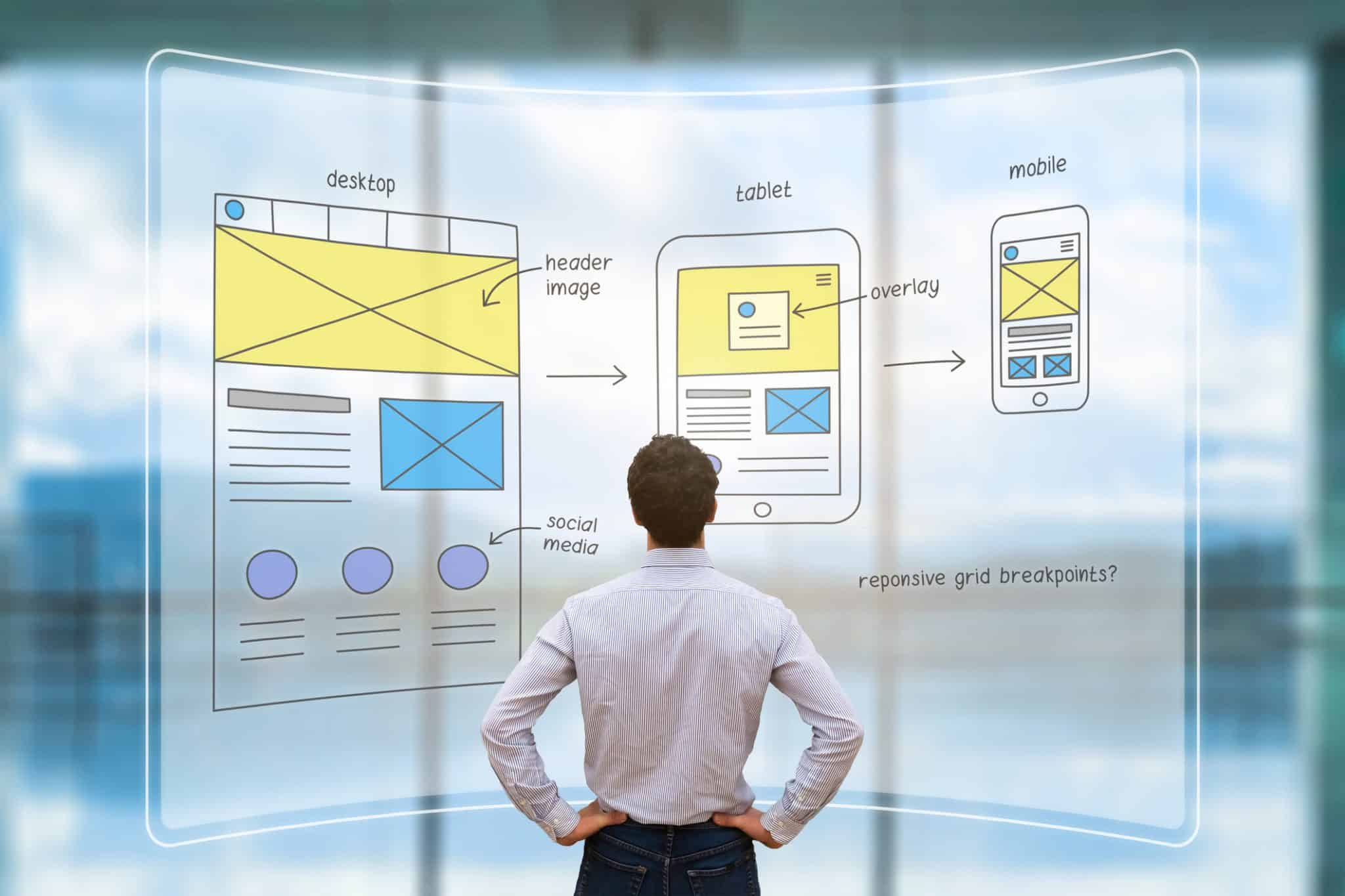 5 Tips to Help Improve Aesthetics and Performance
Adding buttons can also improve your clickthrough rate. A well-designed interface can boost conversion rates by 200%. Make sure the colour of your button, the text and the background all contrast. 
A bright colour will attract the eye and encourage people to click around.
Mobile-optimization is also an important component of UX design and ensuring you comply with web accessibility standards. After all, many people check their phones when they're out and about. 
Use Google's Mobile-Friendly Test to make sure your site is optimized for smaller screens.
Take a look at your URL to see if "HTTPS" appears in front of the domain name. An SSL certificate will tell visitors your website is secure. If it's not, they might not trust you with their private information. 
Understanding UX Design: Your Guide to a Stronger Experience
Understanding UX design can have a big impact on your business. By prioritizing the user experience, you can boost leads, conversions and sales. As your ROI improves, your business will thrive too!
Searching for more ways to grow your business? We can help!
Explore our latest guides today for more helpful tips and tricks.