"The power of the web is in its universality. Access by anyone and everyone regardless of disability is one of the most crucial aspects."
– Tim Berners-Lee
More than a billion people worldwide live with some sort of disability. That's about 15% of the global world population.
While great progress has been made in terms of accessibility for disabled people already, we're far from reaching our goals.
More than 1.8 billion websites exist on the world wide web. Despite rapid advancements in technology and ever-increasing reliance on the Internet, nearly 98% of them aren't easily accessible by people living with a disability.
Precisely, more than six million Canadians aged 15 and above are disabled. That's 22% of the Canadian population. While we may not know how many of those people would be impacted by inaccessible websites, we can certainly all agree that an accessible web is a good web!
AODA Requirements
To overcome this challenge and ensure ease of accessibility, the Government of Ontario has now made it mandatory for:
Private companies with 50 or more employees and all public organizations to meet the 2021 AODA website compliance requirements.
All private or non-profit organizations with 20 or more employees to file an Accessibility Compliance Report.
But, before we dive deep into these requirements, let's fully understand what AODA is and the purpose behind its foundation.
What's AODA & Why was it Founded?
Established in 2005, the Accessibility for Ontarians with Disabilities Act, commonly referred to as AODA, is an Ontario law that requires organizations based in Ontario to follow the set of standards put in place to ensure ease of accessibility to people with disabilities. Their primary goal is to ensure complete accessibility to people with disabilities by 2025.
The law states that any private entity providing goods, facilities, or services and has 50 or more employees in Ontario is required to comply with AODA. Whereas the same is applicable for all public organizations. Also, the Government of Ontario envisions complete accessibility by 2025 – which is why they want private or non-profit organizations with 20 or more employees to submit an accessibility compliance report.
Basically, there're five AODA standards as part of the Integrated Accessibility Standards Regulations (IASR):
And the following two are currently being developed:
Read more about each of them by clicking on their respective hyperlinks.
The AODA Web Accessibility Standards
AODA requires organizations to follow the Web Accessibility Guidelines 2.0 put in place by the World Wide Web Consortium (W3C) – under the Information & Communication Standards. The WCAG 2.0 guidelines are categorized into the following three levels of conformance:
A – Lowest
AA – Mid Range
AAA – Highest
Earlier, businesses in Ontario were required to adhere to the WCAG 2.0, Level A requirements. But now, as per the latest AODA website compliance requirements, businesses must meet the AA level requirements as well.
The AODA website compliance standards (at the time of writing) apply to non-profits and businesses:
With 50 or more employees – For Private
All Public Entities
Situated in Ontario, Canada
That Have Control Over their Site's Functionalities, Appearance & Content
For public organizations, the AODA web compliance requirements were introduced in 2012. However, for private companies with 50 or more employees, the same came into effect from 2014. As a result, all public organizations and applicable private organizations and non-profits should ensure that their websites and the content they published after January 1, 2012, must be in line with the WCAG 2.0, Level AA requirements.
The Ontario government required all public organizations and private organizations with 50 or more employees to ensure AODA compliance by January 1st, 2021. The deadline has passed. So, if you haven't yet met the AODA compliance requirements, make the required changes to avoid any penalties.
On top of this, private organizations, or non-profits with 20 or more employees were required to submit an accessibility compliance report by June 30th, 2021. It doesn't matter if your website is AODA compliant or not; it's mandatory to file an AODA compliance report. But, since that deadline has passed as well, the applicable businesses must file their reports if they haven't already.  
Click here to file your AODA compliance report.
Upon not following the WCAG 2.0, Level AA standards or filing the compliance report, corporations or organizations may be subject to a fine of $100,000 per day. Whereas officers or directors may have to end up paying $50,000 per day in fines.
Here's a brilliant checklist prepared by WebAIM to help you stay on track.
Exceptions You Need to Know About
Following are the two WCAG standards you don't necessarily need to follow:
Live Captions
Pre-Recorded Audio Descriptions
Also, it's important to note that you can avoid working on the accessibility of the website parts if you think that it's not practicable. So, let's say that if there are parts of a website that need to be made accessible, yet there's no free or commercially available software or tool to help you do so, you can avoid it.
In addition to this, you can avoid making parts of the website accessible if it can have an impact on the timeline for the changes that were made before 2012.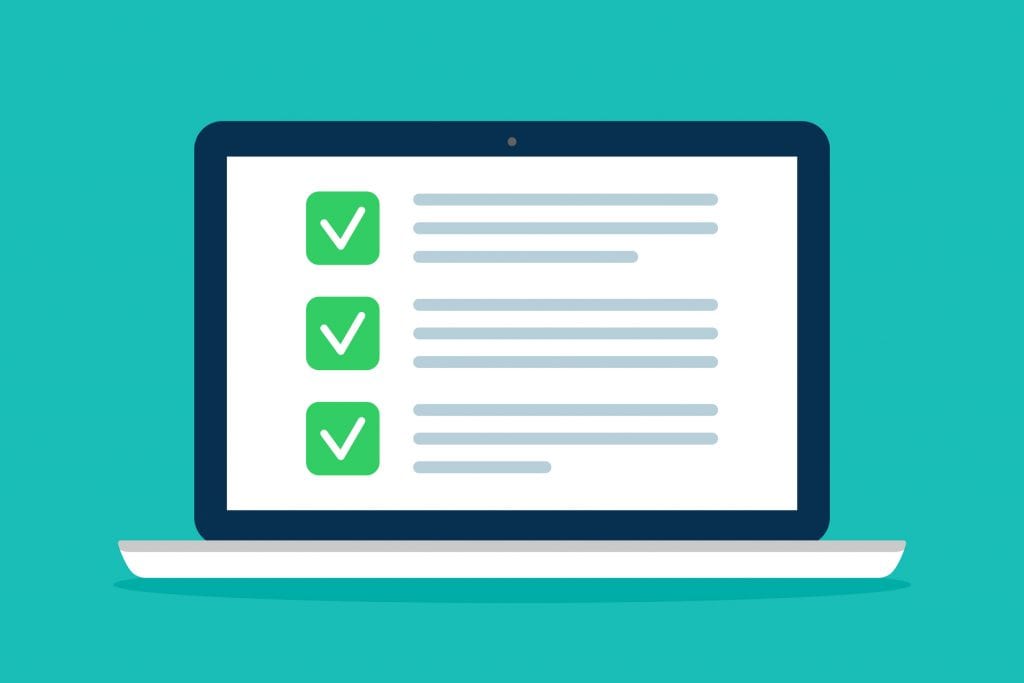 Is Your Website AODA Compliant?
Here's a list of some of the tools you can use to examine your website's AODA compliance:
Access Alchemy
Automated Accessibility Testing Tool
A-Tester
A11Y Compliance Platform
Wave
Lighthouse
Different tools serve different purposes. Find the complete list of tools you can use to review your website's AODA compliance right here.
Hire the AODA Compliance Experts
It's not just about avoiding those hefty fines. Instead, making your website accessible will help you reach out to almost everyone out there. You'll be expanding your customer base. On top of this, you'll also be playing a major role in enabling complete digital accessibility.
And if you need any help, feel free to reach out to the AODA compliance experts. From conducting a thorough website audit to turning your website AODA compliant, our team of experts will assist you at each step of the way.
So, what are you waiting for?
Take the first step towards a fully accessible digital world today.