By 2025, the global eCommerce revenue is expected to reach $7.4 trillion. The past several years have served as a testament to the success of online shopping. Companies such as Amazon are worth billions, and malls are starting to feel emptier by the day. 
If you're a small business or creator, it's time to invest in setting up an online eCommerce shop. It'll multiply your sales and allow you to reach consumers all over the globe!
One of the best site builders to use for the website development of your shop is Shopify. We'll teach you everything you need to know about how to use Shopify in the guide below. 
What is Shopify? 
Shopify is a cloud-based software business owners use to build a website that serves as an online store. 
By using Shopify, you have control over how the site appears to consumers and how one might use and navigate the site along with being the host of your online shop. 
Website building isn't as easy as making a bowl of cereal, but it's not too hard once you get the hang of things.
Let's dive into how to start building a website. 
Make a Rough Plan 
Before you start building a website, it's important to construct a rough plan. This plan must include what capabilities are necessary for your eCommerce shop and how you want the shop to appear to consumers. 
Later in this guide, we'll mention installing apps for your Shopify store. Many of the available apps focus on sales, marketing, and shop analysis. 
Plan for the future by deciding now what sales strategies you'd like to utilize for your shop. If you need help doing this, you can hire professional digital marketers like us here at Elite Digital. We'll create and implement an effective sales plan to better your business. 
Getting Started With Shopify
The first obvious step to using Shopify is signing up! 
Head over to the Shopify main page and click the sign-up button. You'll start a free trial that will eventually become a monthly paid package. 
The main 3 package options are:
Basic Shopify- $29 per month
Shopify- $79 per month
Advanced Shopify- $299 per month
Each plan comes with several basic core essentials. These essentials include:
Customer Support from Shopify
Fraud analysis reports
Cart recovery
The ability to create discount codes and coupons
Unlimited product range
Once you've decided on a package option, complete the sign-up process by filling in your shop details. Finish up by clicking "Enter my store". 
Customizing Your Home Page
Each new Shopify user is led to a default home page once they finish the sign-up process. While this home page is useful enough, you can make it better by customizing the available content.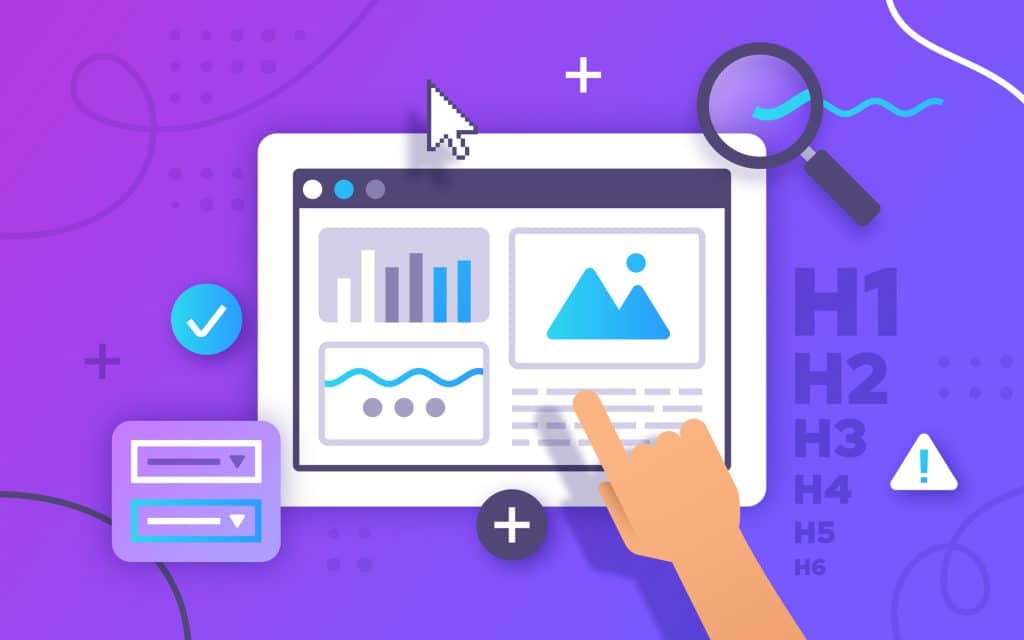 If you're not the only one who will be taking a peek at the backend of your Shopify page, collaborate with the other user(s) to create a home page that's easy and accessible. Accessibility will allow you to make quick changes in the future. 
Select a home page layout that's easy to navigate and read. You should guarantee your most-used commands are the most visible. 
Choose Your Theme
One of the biggest decisions you must make when using Shopify's website development services is your theme. 
The theme of your site determines the grand scope of how your site appears to consumers and anyone else on the front end. Each available theme comes with pre-selected fonts, colours, etc. 
Sift through Shopify's available themes. Take a peek at which themes are suggested for your industry, and always double-check to see if a theme comes with the capabilities you're looking for. 
The one major downside to Shopify being so popular is that sites may start to appear a bit cookie-cutter. There's only so much you can do with the available free themes. 
Some businesses decide on hiring personal Shopify theme designers to code and create a unique layout for their eCommerce shop.
Take Advantage of Available Apps
Head over to the Shopify app store to install useful applications for your eCommerce needs. (Hint: This is where the planning stage we mentioned above comes in handy).
Use the search filters and categories to navigate through the available apps. Categories of the apps include:
Marketing
Conversions
Design
Shipping
Reports
Only download what you deem necessary to avoid clutter and complications. Luckily, Shopify allows you to come back later to delete, replace, and add apps. 
Make It Your Own 
Once you have your overall theme and apps selected for your Shopify site, a large chunk of your big decisions are done with. 
It's now time for the fun part. It's time to customize your theme. Shopify makes this part of the process simple by providing straightforward selections. 
Start customizing your shop by selecting the "Theme" option on the lefthand side of your homepage. Once your theme is pulled up, click on the "Customize" button. 
All the options of things you're able to change will appear on the right side of the screen. Real-time adjustments will appear on the left. 
Shopify allows you to monitor adjustments through a desktop and mobile view. Guarantee your mobile users are able to use your site as you make edits. 
Settings
In addition to the cosmetic customizations you're able to create in Shopify, you're also able to change a handful of the logistical settings. 
Look for the "Settings" button on the left-hand side of your homepage. The settings options allow you to have more control over payment, shipping, billing, and tax options.  
This part can be overwhelming for some so just take it one step at a time. 
Add Products
No eCommerce store is complete without products! Now that you've customized your site to your liking, it's time to add your products and services. 
We will inform you that this step could take some time, especially if you have tons of products. Shopify does require you to add each product one by one. 
On the left side of your home page, you'll see a "Products" section. Click on this section, and then click on the "Add Product" button to get started. 
Shopify will ask you to fill out a long list of information to ensure your product is correctly listed. The information fields include:
Title
Media
Availability
Price
Quantity
Shipping 
Tags
Do you want to organize your available products? You can automatically or manually create product categories on your site. 
Create a Domain
A crucial step in the launch phase of your new Shopify website is to create a custom domain.
It's easy to do this. All you have to do is click on Sales Channel > Online Store > Domain. You can find all of this on the left-hand menu of your homepage. 
To better help with branding and advertising, we do suggest buying your own unique domain. 
Launch and Advertise
You've conquered the skill of website development, but your job is far from over. It's now time to launch and advertise your site. How else do you expect to sell?
Work with your marketing team or a professional digital marketing company to create advertising campaigns. It can be as simple as starting with some social media posts or more involved things like purchasing SEO services and Google Ads. 
Monitor Your Site
The last thing you want to do is abandon your site. It's crucial to keep a close eye on how the site (and your products) are performing. 
A great way to monitor your site is by asking employees or friends to use your site as if they are first-time visitors. Instruct them to click through the site menu and product options and don't forget to have people test the site on desktops and mobile devices!
Using Shopify for Website Development
Unless you learned how to code websites from scratch, it's easier to use Shopify for all of your website development needs. Their eCommerce-focused software is great for launching your products. 
Creating a shop through Shopify can be tricky at times so don't forget to rely on Shopify's customer support throughout the process. They're available to address any questions and concerns that surface. 
Do you have a Shopify site you're wanting to show off? Use our digital marketing services to capture your audience through email marketing, social media, SEO, and more. Contact us today to get started.