Google has been around for a long time and things are changing fast. As search engines continue to evolve at a rapid pace, it's never been more important for a digital marketing strategy to prioritize identifying and implementing future SEO trends. SEO has proven to be a known difference-maker in efficiently reaching a target audience and generating more traffic. As a result, the fight for eyeballs is as fierce as it's ever been, with more and more businesses emphasizing SEO in 2022. As margins become smaller, the importance of keeping up with future SEO trends becomes even bigger. It's no longer enough to simply keep up with Google. You have to be one step ahead. So what's next? 
As we continue into this new decade, there are several areas of emphasis that can help you get out in front of the competition. From enhancing user experiences on mobile devices to creating compelling and engaging content, we're here to go over 5 key future SEO trends to look out for. 
The Importance of Core Web Vitals and Mobile Functionality
As access to the internet continues to grow globally, so too does access to smartphones. One result of this is an ever-growing number of mobile users who are using search engines on their mobile devices. This can have a considerable negative impact on SEO strategies that neglect the quality of mobile access and mobile-optimized user experiences. When Google began mobile-first indexing in 2019, mobile functionality could no longer take a back seat to desktop. The search engine can now look primarily at the mobile version of a website if it is accessed from a mobile device. This means your mobile website needs to be maximized for mobile use. 
As a resource, Google can provide a free mobile-friendly test to check compatibility, as well as a "mobile usability" report, which is available in Google Search Console. Google relies on the three key metrics of: Loading, Interactivity, and Visual Stability in order to measure user experience. All three elements have become important factors in Google's ranking system. If any one of these factors is not functioning as intended, you will not yield ideal results in 2022. Ensuring you have a plan to leverage this growing mobile trend can make all the difference. 
Google's BERT: Heavy Focus on Intent Match
One of the prevailing themes of future SEO trends in 2022 is technological innovation. To keep up, you have to be able to implement new technologies; utilizing Google's BERT to your advantage is a great place to start. With Google's BERT update, the intent of the user is now interpretable. That means Google can understand the subtle differences of the human brain in over 70 languages. Take this example. In a search for "2019 brazil traveller to the USA need a visa," the word "to" and its connection to the other words in the search are crucial for finding the intent. Before BERT, Google couldn't understand these connections and would return results about U.S. citizens travelling to Brazil.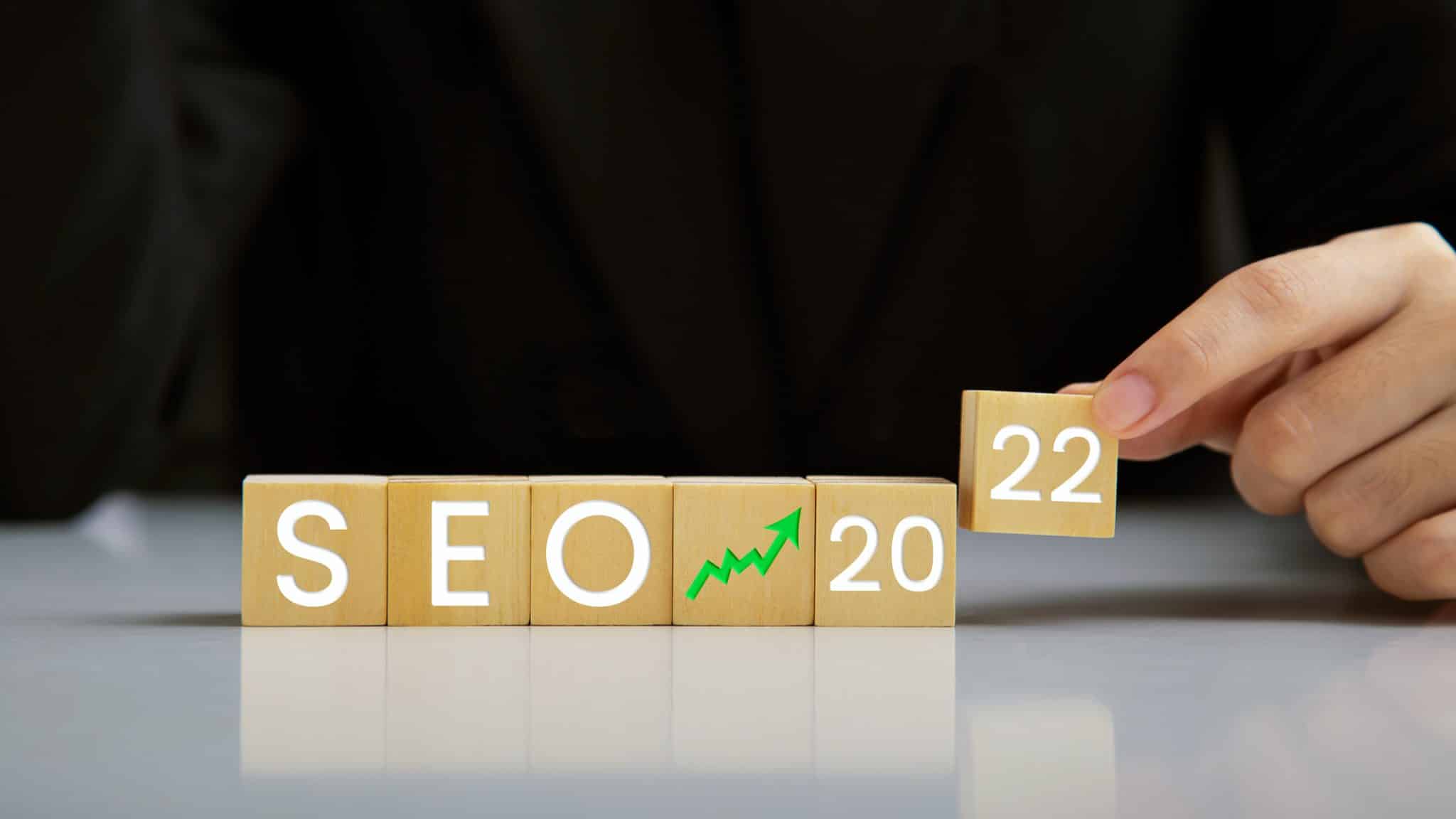 "With BERT, Search can grasp this nuance and know that the very common word "to" actually matters a lot here, and we can provide a much more relevant result for this query," Google explains. 
This matters to an SEO expert because BERT is now the one in charge of returning results. Ensuring user intent is satisfied must be a priority to increase the likelihood that your content is preferable to the algorithm. 
Long-Form Content To Take Over
Although we live in a world full of short-form content, long-form content is king when it comes to future SEO trends. Why else do you think you've read this far? The longer the read, the likelier it is to generate significant traffic and shares on social media. Anywhere from 1,000 to 3,000 words seems like the sweet spot. Unfortunately, quantity is not enough by itself to achieve a strong search ranking. When coupled with quality, however, the two-pack is a powerful punch. Create engaging and compelling long-form content that entices the user to share and watch your traffic increase. Placing proper social links for sharing will ensure that if the reader likes your content, they will be able to quickly and conveniently share it on the relevant platforms. By properly breaking down your content into sections with H2 and H3 subheadings, you can ensure it becomes that much easier to follow, even if it's a little on the longer side. 
Develop High-Quality Original Content
We live in a world that's exploding with digital content in an increasingly competitive market, making it more difficult than ever for your content to be seen. Luckily, there are ways to ensure that your content rises to the top, and it all begins with originality. There is no reason for Google to prioritize new content if it walks and talks a lot like old content. Creating original high-quality content is key to standing out in an ocean of refaced and repackaged material. Provide your audience with useful information that's authentic and genuinely adds value to the user and Google will love you for it.
Branded SEO and EAT
If creating quality content is the start, then maintaining the authenticity of your brand over time is the ongoing work. Let the EAT principle of expertise, authoritativeness, and trustworthiness guide your digital strategy to ensure your brand content yields long-term results. Visibility on Google is strongly correlated to brand popularity. Google prefers authentic brands that are both popular and authoritative. That's why your brand reputation matters. The more public-facing information that exists about your brand, your employees, and your accomplishments, the more Google will trust you and the content you put out. Building your brand's digital reputation is one of the most important future SEO trends as we move forward in 2022. 
Now that you've seen the future, it's time to look at the present and consider all the ways you can enhance your search optimization strategy in 2022. To sum things up: focus on quality over quantity, but don't forget about the importance of long-form content. Most importantly, always be authentic, pay attention to mobile optimization, and never underestimate the ingenuity of Google.