When it comes to Instagram, there are a few reasons why it serves a greater purpose than scrolling through people's photos. Since 60 percent of its users log on every day and spend about 30 minutes at a time on the platform, it's a great tool for digital marketing as well.
In fact, it might surprise you that reportedly, 81 percent of Instagrammers use the site to find new products and services. That's why we thought it would be a good idea to share some of the pros and cons of Instagram marketing. That way, you can come up with an effective marketing strategy for your own target audience.
Why You Should Use Social Media for Marketing Purposes
Before we get into marketing with Instagram, let's first touch on why social media marketing is a wise thing to consider. There are several reasons:
Social media marketing helps to increase brand awareness
Social media marketing makes it easier to reach lots of people
Social media marketing helps to increase brand loyalty
Social media marketing offers higher conversion rates
Social media marketing is cost-effective
As you can see, if you don't already have an online marketing strategy, it's essential that you create one. When it comes to Instagram specifically, here are the pros and cons of Instagram marketing that you should consider as you're putting a plan together.
PRO #1: Instagram Can Help You to Reach Over One Billion People
Did you know that over a billion people have an Instagram account? Although social media platforms like Facebook, YouTube and WhatsApp get more engagement, there are still over a million people who go onto Instagram daily.
The first benefit of marketing with Instagram? It's the fact that you can reach a huge audience the moment that you post anything about your company or brand.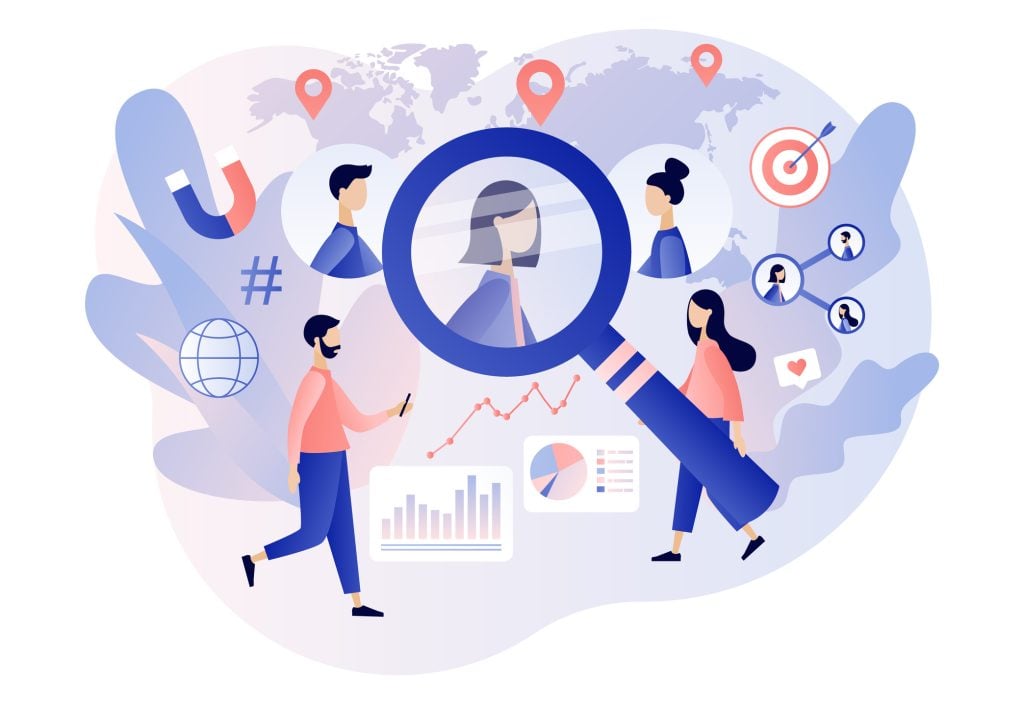 PRO #2: You Can Customize Your Ads
Another perk that comes with making Instagram a part of your marketing strategy is you can customize your ads. This includes the length of what you want our ads to be. Whether you want to use photos, create Instagram stories, or make video or carousel ads, you can fully use your imagination on the platform.
If you've never created an Instagram ad before, here are some key points to keep in mind:
Be clear about what you're promoting
Know your target audience
Cultivate clear brand awareness
What do Instagram ads cost? Currently, between $0.20 and $2.00 (on average) per click. You basically place a bid to get your ad placement on the platform.
PRO #3: You Can Track Your Competitors and Their Marketing Strategy
As you're coming up with a content strategy, it can never hurt to check out what your competitors are doing. Instagram makes that easy to do. Going to a competitor's page can help you to gain insight into the kind of content they post, how often they post it, and how they engage with their clients and customers.
The objective here is not to copy what they are doing. It's to make you aware of their approach so that you can come up with something even better.
PRO #4: It's Easy to Collect User-Generated Content
Something great about marketing with Instagram is you're able to generate content for your marketing ideas. For instance, if you sell bedding and one of your customers posts a pic of the new comforter that they bought from your company, you can share the post on your page.
This is good to know because companies and brands that share user-generated content experience 2.5 times more conversion rates. This means that you're over twice as likely for scrollers to inquire about your products or make a purchase whenever they are exposed to your user-generated content.
PRO #5: You Can Make Money Directly from the Site
The only thing better than capturing someone's attention is immediately turning it into a sale after you do. Thanks to some of Instagram's marketing tools, people can now make purchases directly on the site. This is thanks to their Shop Tab.
Something else that you can do is add "shoppable posts" to your page. This includes adding tags to your photos with product descriptions and prices. You'll be able to make money without people having to leave your Instagram page to do it.
When it comes to the pros and cons of Instagram marketing, now that you're aware of some solid pros, let's look at a few cons.
CON #1: Facebook Has a Greater Reach When It Comes to Social Media Platforms
As you can see from its benefits, Instagram is powerful. That still doesn't mean there aren't other social media platforms that can't give it a run for its money.
Although Instagram is owned by Facebook, Facebook has double the members — 2.6 billion. The more people on a platform, the more people you can reach.
CON #2: Working with Influencers Can Be Complicated
Did you know that 69 percent of marketers within the United States spend their influencer budgets on Instagram? Yes, making an influencer a part of your digital marketing plan can be a wise move. At the same time, there are several "cons" to consider:
An influencer can be expensive
20 percent of influencers buy fake followers
An influencer's reputation can make or break your brand
Sponsored posts can be a turn-off for Instagram scrollers
The perfect influencer fit can be hard to find
The bottom line here is when it comes to your target audience, think long and hard about if an influencer would be the best investment for your content strategy plan. Never assume that it's what your brand needs.
CON #3: "Information Overload" Is a Very Real Thing
It probably comes as no surprise to you that Generation Z prefers pictures and videos on social media. Meanwhile, people over 30 enjoy longer posts and statistics. But if there's one thing that everyone can agree on, it's that "too much of a good thing" exists online.
There was a study in 2019 that said between the scrolling and notifications on Instagram, sometimes the platform affects motivation levels and causes boredom. The main thing to remember with this "con" is not to put all of your marketing ideas onto social media platforms. Invest enough to make an effective impact — not to overwhelm your followers.
CON #4: Links and Content Ownership Have Their Challenges
If you spend a lot of time on Instagram, you've probably noticed that you can only put a link in your bio. Since clickable links cannot be added to content in posts, that makes Instagram links less effective.
The reality is that a business or brand can boost its posts by adding a link to them. Since Instagram doesn't have this feature, that makes the platform less popular than Facebook (when it comes to this).
That said, whatever you are posting or linking to, please remember the fine print of Instagram. Anything that you post on their platform is yours. At the same time, their site does say, "We do not claim ownership of your content, but you grant us a license to use it."
There's some irony here. While you're taking advantage of Instagram marketing tools and using their platform for digital marketing, they can legally benefit from your ingenuity — free of charge. They can use what you're marketing on your page to advertise their own site.
CON #5: Instagram Has an Algorithm That Runs the Show
The easiest way to explain Instagram's algorithm is it's the platform's rules and signals that determine where content ranks. When it comes to your online marketing strategy and even your regular Instagram posts, Instagram is always in charge of how it shows up.
The problem with this is Instagram is known for switching up its algorithm without reason or warning. This means that you could have built up a strong following due to your great marketing ideas. However, an algorithm change could affect your engagement in the blink of an eye.
Is there a workaround for this? There are a few tips that can make dealing with the algorithm easier:
Let Us Help You Excel at Digital Marketing
Now that you know more about some of the pros and cons of Instagram marketing, feel free to visit our site to learn more about digital marketing overall. We offer a wealth of information when it comes to creating a marketing strategy, hitting your target audience, and monetization.
We can also help you with SEO content and web development. Plus, we can keep you up to date with industry news. If you have any questions, comments, or concerns, reach out to us at any time.