With the digital revolution around us, every industry and field of life has evolved and is inclined to explore digital avenues. Businesses are no exception; they study and experiment with digitalization in all functions, including marketing. Digital Marketing has become a cornerstone for the marketing function of every business regardless of industry. However, with the competition in digital marketing getting higher, using generic strategies won't maximize the ROI or achieve the marketing goals. 
Instead, a business has to stay competitive in its digital marketing strategies and employ the trending tools to achieve the marketing campaigns' full potential. For instance, chatbots, engaging content, and influencer marketing are the major trends of the year 2023. 
However, you must have experts to properly implement strategies for maximized return on investment. And that's where digital marketing agencies step in. 
How can marketing agencies help you reach your marketing function's full potential?
We will walk you through the top 10 ways digital marketing agencies can make things right for you and the ROI of your marketing efforts. 
Defining ROI Optimization For Your Digital Marketing Strategy
No matter how successful a professional and knowledgeable you're about your business or product, you cannot win the market without excelling in the marketing function. And when it comes to utilizing the maximum potential of marketing, it implies maximized ROI, which requires optimization. 
ROI optimization signifies maximizing the returns of marketing investments. For instance, for every dollar spent, how much revenue you generate defines the ROI of marketing. 
What is the role of a digital marketing agency?
They will help you optimize your ROI by refining and optimizing marketing strategies to increase the return on marketing investments. They will closely work on the areas of your marketing functions that need improvement and make necessary amendments. 
Leveraging Performance Marketing
Performance marketing focuses on measurable actions as outcomes of any marketing campaign. Or the performance of the marketing function is measured by using measurable results like sales, leads, conversions, etc.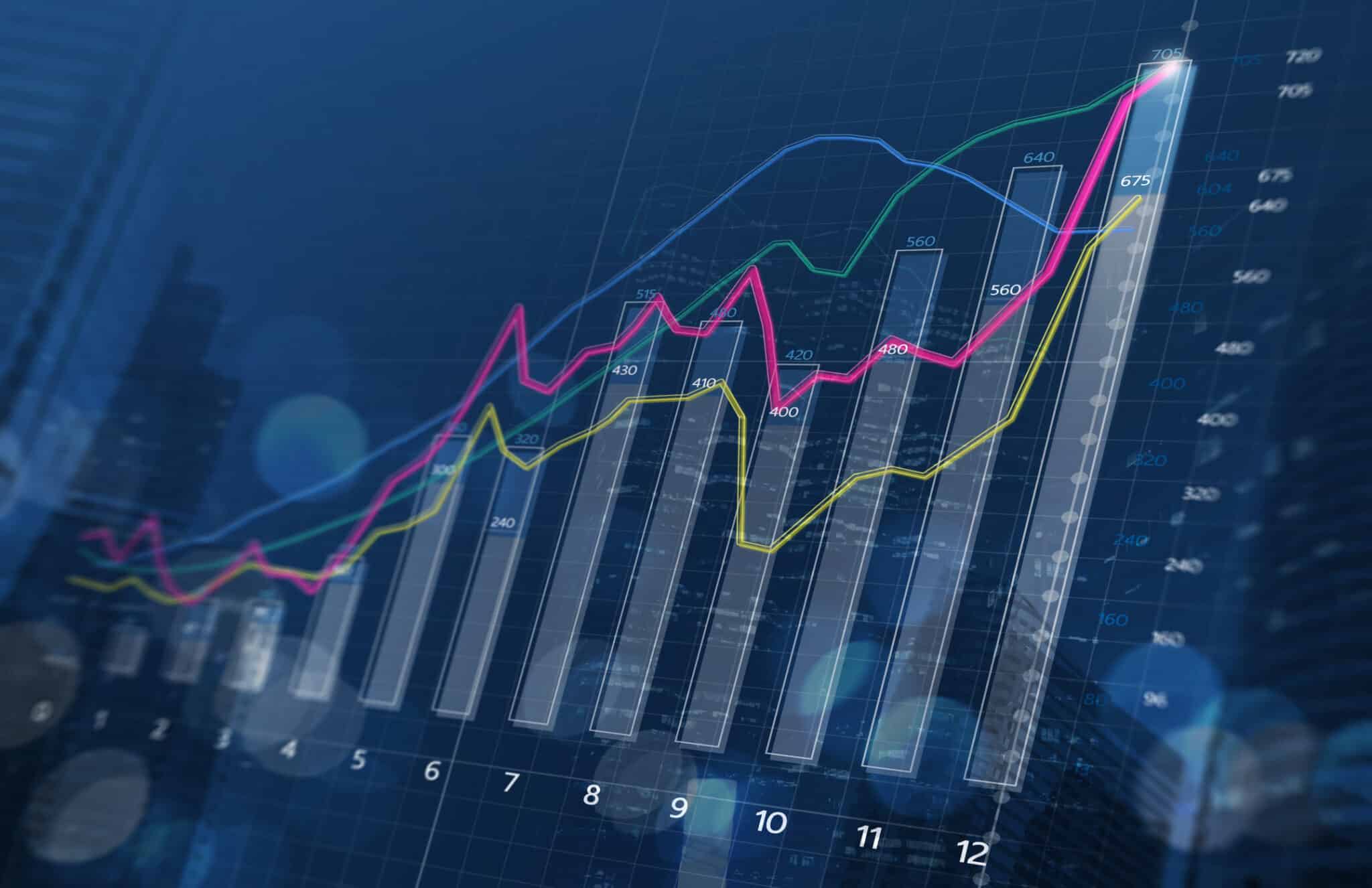 And how can digital marketing agencies help you to leverage performance marketing to optimize your ROI?
They help you define the measurable actions that will give the most accurate performance of the marketing strategies and techniques. Consequently, based on the results, the experts will help you to employ a data-driven approach and tools for better targeting, campaign optimization, and effective allocation of resources. 
Some examples of performance marketing techniques that you can count on include affiliate marketing, conversion rate optimization, and remarketing.
Leveraging Audience Targeting In Your Digital Marketing Campaigns
As mentioned earlier, with the right team on your side, you can target the right audience with the right strategies and tools, and this can be done effectively with the help of digital marketing agencies. 
They help you understand your audience at the bottom level, segment them according to their preferences, demographics, interests, and buying behaviours, and finally, target them with relevant strategies. Digital marketing agencies will perform detailed market research, analyze customer behaviour, create ultra-specific buyer personas, and reach out to every segment with a well-resonating message.  
Effective Use of Social Media In A Digital Marketing Plan
In this phase of digital marketing, social media is one of the most important avenues for any business to succeed in its marketing efforts. And digital marketing agencies have the expertise that will help you win over your social media audience. 
Whether it is about engaging the audience with exciting content, managing social media pages, running ads, or interacting with customers, digital marketing experts will be right there for you. 
The right digital marketing agency will monitor social media strategy performance, analyze results, and refine the strategies to get the optimal combination resonating with your audience and increasing brand recognition. 
And when you can tap the true potential of social media, it means higher sales, boosted engagement, higher conversions, and improved brand recognition. 
Content Marketing Strategy
Content is king! Digital marketing agencies can also curate an effective content marketing strategy and monitor its performance. Content audits, engaging SEO-friendly content across different channels, and utilizing handy techniques to connect the right people at the right time are what a digital marketing agency will bring to the table. 
Search Engine Optimization (SEO)
SEO was a budding concept in the late 1990s, but it became the focus of digital marketing in the last two decades. Even now, with most of the advancements, the story of digital marketing still revolves around SEO. 
SEO is the key to reaching out to your audience through a website, social media, or video-sharing platforms. And digital marketing agencies know the art of SEO, which can benefit your business. 
From performing extensive research to strategic planning and creating content to building your website's backlink profile and social media, a digital marketing agency can perform all tasks to bring more organic traffic to your online business presence.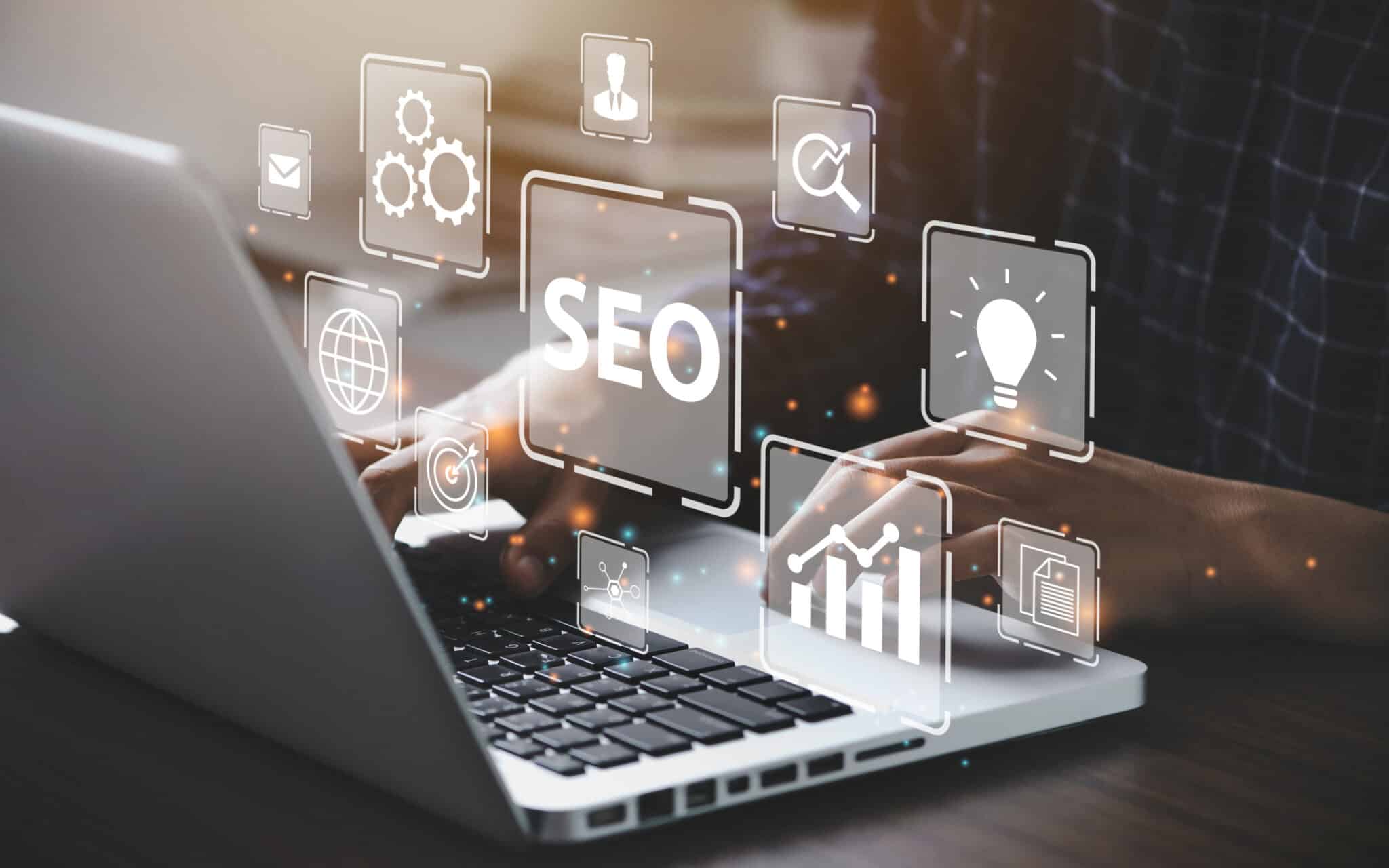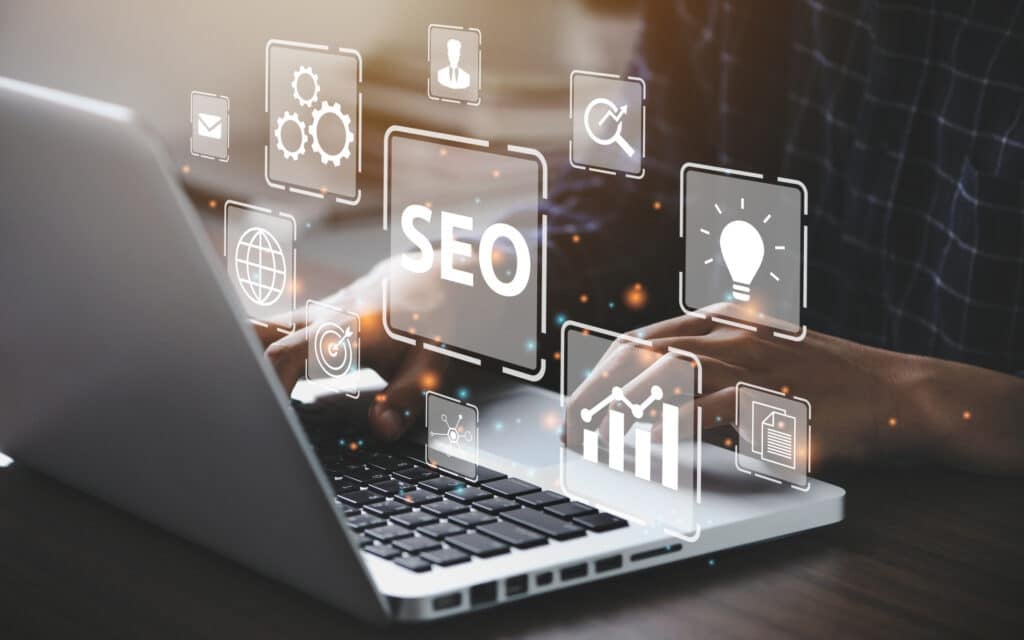 And there is no question about successful SEO campaigns' contribution to marketing ROI for any business besides measurable actions like leads, sales, subscriptions, etc. 
Pay-Per-Click (PPC) Advertising
Pay-Per-Click (PPC) advertising gives businesses the power to display their ads on search engines and various other platforms while paying only when a user clicks on them. The beauty of PPC advertising lies in its ability to target specific keywords, expanding your reach and delivering quick outcomes.
Working with a digital marketing agency can make all the difference in creating and implementing successful PPC campaigns. From carrying out in-depth keyword research to curating captivating ad copies, optimizing landing pages, monitoring performance and optimizing it is what digital marketing experts can do for your business. 
Influencer Marketing
Statistics show that the influencer marketing industry has grown to $21.1 billion in 2023 and is expected to grow in the coming years. Therefore, businesses are also leveraging the potential of influencer marketing by collaborating with opinion leaders, celebrities, and niche KOLs to deliver the message to the right audience. However, you need experts to assist you in making everything work perfectly. 
Digital marketing agencies can help your business connect with the right influencers and assist in curating the content to make your brand stand out in front of the right audience. By tapping into the trust and influence of industry leaders, your brand can gain exposure, connect with new audiences, and turn clicks into sales.
Email Marketing
The effectiveness of email marketing has stayed the same despite the multiple communication channels available nowadays. However, the competitiveness of email marketing has increased, and you can only stand out if you're doing everything right. 
And how can you do everything right?
Digital marketing agencies can be your aid in the planning and execution of effective marketing campaigns. They can help segment your email list, create engaging newsletters, set up automation, and keep track of performance metrics. Through personalized and targeted emails, you can nurture leads, enhance customer loyalty, and ultimately increase conversions. 
Performance Tracking and Analysis For Digital Marketing Campaigns
Last, you can only improve when you know your mistakes. It signifies the importance of performance tracking and analysis for your marketing strategies. Although you can utilize different tools and techniques for monitoring, research and correct interpretations of results can't be done without the help of experts. 
Therefore, digital marketing agencies can utilize the right tools and interpret the results in the right direction to help you refine your marketing strategies in the areas you might be lacking. Using data to drive your decisions and fine-tuning your tactics, you'll experience more robust ROI and better results.
Conclusion
Your product or service is an asset to your business, but even the best product can look like a blunder if marketing is done correctly. Therefore, leveraging digital marketing agencies is the missing puzzle for the success of your business and product. 
They have the right tools, expertise, and specialized professionals to help you with different aspects of digital marketing, be it audience segmentation, targeting, social media engagement, SEO, PPC, or email marketing. 
However, you should collaborate with more than just the first marketing agency you discover. Find a reputable agency that resonates with your marketing function or strategy. Besides, ensure that the experts you're collaborating with understand your marketing objectives and utilize the data-driven techniques accordingly. 
To conclude, never compromise with digital marketing agencies using outdated methods or tools, generic strategies, or casual approaches toward your business. If you seek an edge in the fiercely competitive digital landscape, consider partnering with a digital marketing agency like Elite Digital. Contact us today!