There are 6 million blog posts going up on the internet every day.
Needless to say, this can mean it's difficult to get your blog to stand out.
Getting ready to write your first blog post can be an intimidating experience. You might feel like you have nothing new to say, or you're overwhelmed by the best way to promote your content.
This article will teach you how to write your first blog post to start the blog section of your website out on the right foot. 
1. Choose a Relevant Topic
Before you write a blog post, ask yourself why you're writing that post.
What questions are you answering or what need are you filling for your audience?
You want to write about things that people care about in your industry. In order to do this, meet people where they're having conversations on the internet.
This can be as simple as checking trending hashtags on Twitter to see what the latest buzz is about. This could also mean checking Reddit threads relevant to your industry to see what people have questions about. 
For instance, if you're in the dieting industry and looking to write a blog, check dieting threads on Reddit to see what people are curious about. 
You always want to gravitate toward trending topics if possible as this will put more eyeballs on your site. 
2. Keep It Easy to Read
A blog post shouldn't read like a university student's thesis.
Even if you're very knowledgable on a subject, you should write it in a language that everyone can understand.
Blog posts should be divided into easily digestible paragraphs. Don't include large walls of texts that will scare readers away. 
Instead, divide your blog into sections by including headings and photos. Images are a great way to break up text and add visual interest to your piece. 
3. Use Search Engine Optimization
Search engine optimization, or SEO, is how you get your blog noticed when people look up things related to your website.
Your goal is to have the most informative, useful blog out there about whatever topic you're writing on. 
Utilize the best SEO practices in order to outshine the competition. This includes including relevant keywords throughout your article, linking to internal sites within your website, and linking to authoritative sites beyond your own.
Do some research of your own so you're up to date on new SEO trends as things are always changing.
Internal links in your blog post will keep readers circulating within your own site, which is the goal. You want to provide enough information that people want to stick around. 
When you don't have all the answers, link to trusted sites using external links. It's never a good idea to link to competitor sites as you don't want to drive away business. Link to sites that can provide more context or give your argument credibility. 
4. Introduce Yourself
Blogs have the luxury of being conversational. Be sure to say hi to your audience before pummeling them with information. 
Since this is your first blog post, take the time to introduce yourself to your new audience. Explain who you are and what your company does. 
One great option for a first blog post is to include an FAQ. In this section, you can answer the questions you often get from friends or strangers when you tell them about your company. Answering these questions off the bat will clear up and confusion and make your reader feel at home on your site. 
5. Proofread Your Work
Not everyone is a professional writer. The good thing is, in the era of technology you don't have to be. 
Spellcheck and grammar checkers should be able to identify your errors for you. However, just in case, do a final read of your article to make sure everything is perfect. Read your blog out loud to see if things sound natural to you. 
Posting content with a lot of spelling errors will make you look unprofessional and scare away a lot of potential readers. If you're not offering quality content, there is no shortage of places they can turn to get it.
Always post polished, edited blogs that look like final products. 
6. Share, Share, Share
The most important thing you can do with your first blog post is to share it far and wide on social media.
Make sure you have social accounts set up for your company. You want to gain a follower on Instagram, Facebook, and Twitter so that people start recognizing your brand.
Social media is one of the top ways to filter in readers to your blog. Share your first post on your company social media pages and on your personal social media pages. You never know who will see your first blog post and decide to stick around as a regular reader or customer.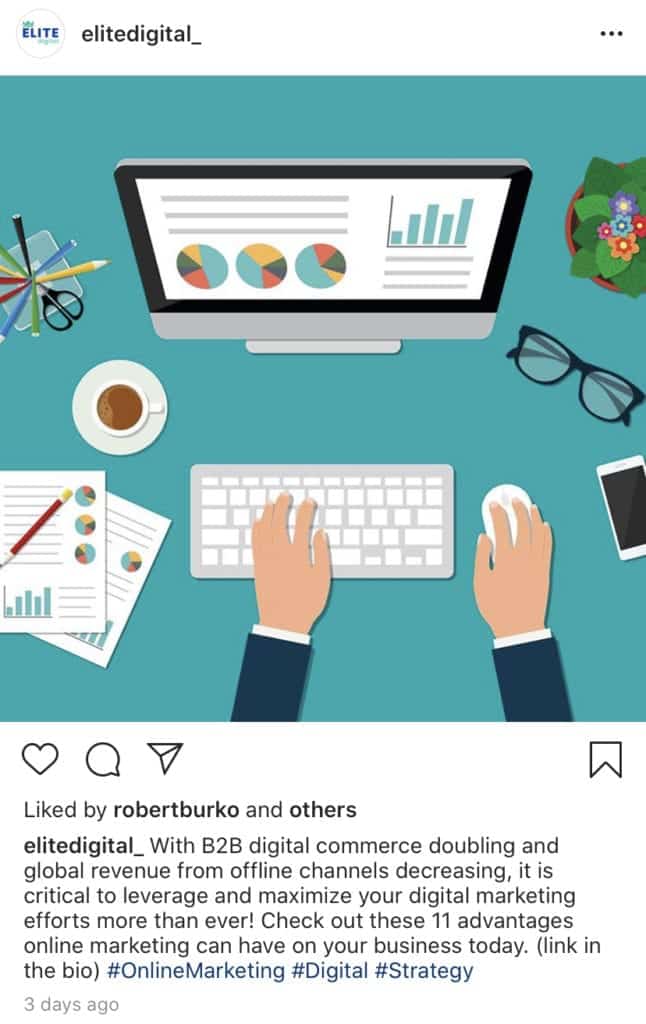 Now You Know How to Write Your First Blog Post
You've not learned how to write your first blog post. 
This is a big moment for you, but try not to overthink it. Once you've researched topics, selected something relevant, and proofread your work, it's time to release your blog into the world wide web. 
Remember it takes time to build a loyal online following, but you just took the first important step. Eventually, you will have 100 blog posts and your skills will have improved immensely. You'll always look back on the first one with fondness!
Enjoy this article? Want to figure out how to increase your social media following so you can have more viewers on your site? Check out our article on that here.