By 2020, B2B digital commerce revenues will nearly double. Meanwhile, global revenue from offline channels will decrease by almost 20%. If you want to maximize sales, you need to utilize digital marketing to boost your business.
Keep reading to discover the top 11 advantages of online marketing. By creating a strong digital marketing strategy, you can achieve your business goals with ease.
Step into a modern marketing strategy and experience these advantages of online marketing:
1. Target Ideal Customers
One of the top benefits of digital marketing is that it allows you to target your ideal customers. 
With a flyer or billboard, your message reaches anyone who sees your marketing materials. However, those consumers aren't always interested in your product or service. Instead of wasting time and money, it's more efficient to focus on your niche audience.
Digital marketing strategies allow you to pinpoint your audience based on:
Age
Location
Gender
Marital status
Household income
Online behaviors
Previous purchases
You can even target consumers based on the web pages they visit or keywords they search online.
In order to maximize conversions, it helps to create buyer personas. Then, you can create personalized messages for different consumers. Personalizing your ads, social media posts, and web content will help you connect with customers.
About 34% of consumers are likely to make an unplanned purchase when brands utilize personalized content.
The more you learn about your target audience, the more likely you can generate positive results!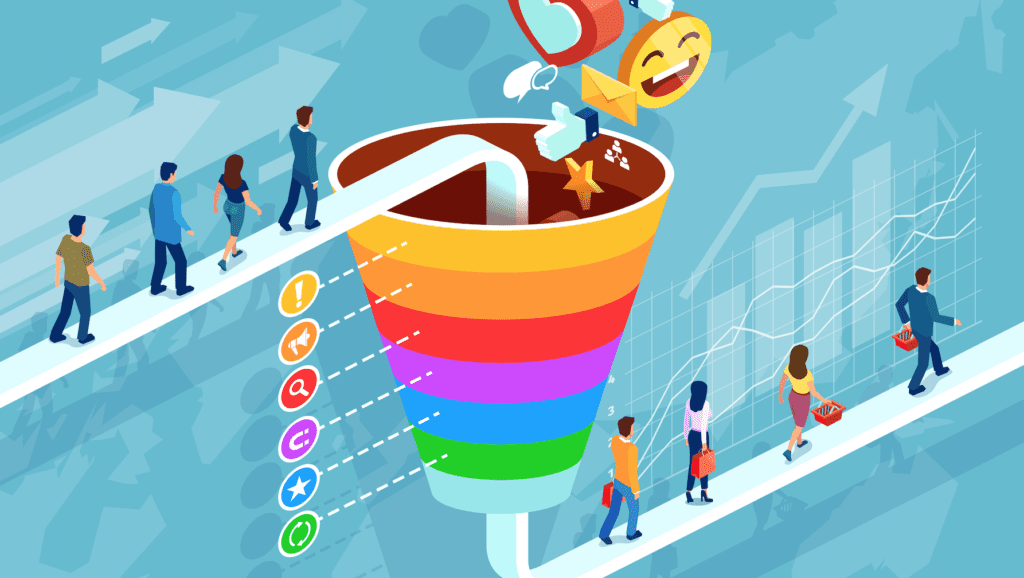 2. Maximize Your Reach
With traditional marketing methods, you're usually limited to a specific location. Some businesses still rely on local word-of-mouth to attract customers.
Utilizing the advantages of online marketing will allow you to extend your reach.
You can target your ideal customers based on their demographics. Then, you can use different digital marketing strategies to reach people all over the globe!
For example, you can use search engine optimization (SEO) or pay-per-click (PPC) advertising to reach consumers online. Then, you can direct them to your website. From there, you can lead generation opportunities like forms or chat functions to convert those visitors into sales. 
Billboards, flyers, and mailers can sometimes limit your reach. Online marketing benefits businesses by making it easier to reach customers regardless of their location (or yours)!
3. Increase Engagement
It's difficult to learn about your audience if they don't interact with your business. One of the advantages of online marketing is that it makes engagement easy for everyone.
For example, consumers can comment on your blog or social media posts. They can also post their reviews on your Google My Business listing or social accounts. Strategies like email marketing make it easy for you to encourage interactions, too.
Learning about your customers and hearing their comments and concerns will help you improve your business.
At the same time, increasing engagement on your content will improve your search ranking to help you reach more customers!
4. Compete With Bigger Businesses
Small businesses can only spend so much on costly print marketing tactics. By using digital marketing strategies, you can save money without losing opportunities to make sales. Instead of wasting money, you can compete with bigger businesses in your industry. 
Digital marketing platforms make it easier for smaller companies to compete. By leveling the playing field, you can improve your company's reputation and boost sales!
5. Build Brand Loyalty
Consumers choose brands they already know and trust. One of the benefits of digital marketing is it helps you brand awareness and recognition. The more people see your brand, the more likely they'll recognize you on sight.
As you build brand recognition, people will remember the value you offer. In time, you can build brand trust and loyalty. Then, you can generate repeat sales, allowing you to improve your ROI!
6. Keep Up With Trends
New digital marketing trends pop up throughout the year. If you're behind, consumers will think you're outdated. Digital marketing makes it easy for businesses to keep up with the trends.
As a result, you can find new ways to attract customers. At the same time, you'll appear up-to-date and relevant to consumers.
7. Review Your Results
It's difficult to improve your marketing materials if you don't know which tactics are working (and which aren't). With flyers and billboards, you can't study the data to determine which headlines generate sales. Digital marketing platforms, on the other hand, provide you with all the data you'll need.
As you review the results from your campaigns, you can learn more about consumer behaviours and preferences. Then, you can adjust your campaigns to generate more conversions. By optimizing your campaigns, you can improve your ROI and grow your business.
8. Increase Conversions
Once you start reviewing your results and optimizing your campaigns, you can maximize conversions. Beyond that, digital marketing platforms also provide multiple ways you can generate results. You can market your business on different platforms and use different strategies to reach your customers. 
For example, you can use SEO and PPC to reach consumers who are searching for your product or service.
You can use remarketing and email marketing to bring previous customers back to your business.
Either way, digital marketing makes it easy for companies to grow regardless of their budget.
9. Get Mobile-Optimized
More consumers are making purchases from their phones. In fact, almost 80% of consumers use their phones when researching brands. If you're not mobile-optimized, you're losing customers.
Digital marketing allows you to reach these on-the-go shoppers, allowing you to reach consumers whether they're at home or out and about.
10. Improve Your ROI
Digital marketing allows you to spend your money wisely. By reducing wasted advertising costs, you can improve your cost per acquisition and maximize your ROI.
For example, companies that utilize PPC advertising receive $2 in revenue for every $1 they spend.
These strategies were made to help you make money!
11. Save Time With Marketing Automation
You're already busy enough running your business. Digital marketing strategies allow you to use automation to save time and effort. To achieve optimal results in online marketing and automate large parts of your tasks successfully you can use a local marketing software like Adplorer. By automating repeat tasks, you can spend your time where it matters most: on customers.
Going Digital: Advantages of Online Marketing for Every Business
Ready to go digital? With digital strategies, you can experience these advantages of online marketing and more! Start growing your business with smart digital marketing strategies today.
Looking for a digital marketing agency? Contact us today to start growing your business with digital marketing!