Did you know that billions of videos are viewed every single day on TikTok? Yes, as you read this, there are billions of additions to the already expansive content library on TikTok.
In fact, the platform may be one of the fastest-growing social channels in history. The app has seen it all – from teenage creators blowing up on the platform to products selling out globally because they went viral from one video.
If you've been interested in how you can capitalize on the fast-growing app, you're in the right place. Below, we break down 10 must-follow tips to monetize your content on TikTok today. Let's get into it. 
1. Become a TikTok Influencer
Building a loyal and engaged following on the app is one of the best money-making options. This is because you'll be able to make sponsored content or build partnerships and relationships with brands and organizations even off the app. 
The great thing about the TikTok algorithm is that it is customized to every kind of viewer. Thus, no matter how niche or unique your content is, you can expect it to reach like-minded consumers.
This is different from other social media platforms, where you need to have a more general approach to content. On TikTok, it is actually beneficial to have a specific theme or topic for your posts. 
It increases the likelihood of brands identifying you as a valuable source for their specific products and services!
2. Partner with a Brand
If you have a TikTok account, you've likely seen your favourite TikTokers post paid content every so often. An ongoing partnership with a brand is a great content strategy and one that can bring in the money consistently. 
Sponsored content on the app is defined as a type of content where you receive something of value for promoting a product or service. This could be free products, money, or even an all-expenses-paid trip or experience. 
A study on influencer marketing reported that 68% of marketers planned to utilize influencer campaigns to expand their audience. Thus, there is a high degree of demand for micro and macro influencers on the platform. 
3. Help Others with Their TikTok Accounts
If you're more entrepreneurially-minded, it may be an option for you to help others grow their TikTok accounts.
The platform is still relatively new, and many businesses and influencers remain struggling to get their account going. Or else they don't have the resources to start and grow their account. 
Thus, offering the option to help fast-track their TikTok growth may be a great way to make money. You could develop the account and then sell it.
Or else, you can run the TikTok accounts for the brands or individuals themselves. 
This is a viable option for those who want to be on the behind-the-scenes side of things. However, to be seen as an expert or source of value in this field, you must back up your claims with legitimate proof.
You can do this by showing that you have a range of videos doing well or have built a loyal and engaged audience in the past. You will also need to have a clear-cut content strategy and offer valuable advice to those who seek help from you. 
4. Sell Your Products
If you have your own range of products, you can use TikTok to promote and sell items. 
Setting up a TikTok business account will be the way to go here, as you can add product links and a shopping tab to your profile.
Customers can then buy right as they see content on your products. This is a great option both for promoting your products as well as making sales. 
5. Design In-Ad Feeds
This is similar to selling our own products. But using the TikTok ads manager platform to help you create and share ads for your products or services is another monetization strategy.
This is an excellent way to increase product sales and drive traffic to your site. How do you get started?
Using the ads manager platform is intuitive and like creating a TikTok video. Draw inspiration from how tried and true brands have used content strategies to elevate their brand to the next level.
After creating your ad, you will need to advertise it on the platform. Remember that advertising on TikTok can be more expensive than advertising on other platforms like Google or Instagram. 
6. Go Live
Why will going live help you make money? Well, every time you go live, you have the option to collect virtual gifts.
Viewers can show off their appreciation for your content by sending virtual gifts. You can then redeem these for payment if you'd like. 
The best way to ensure you're making money in your lives is to offer valuable content to your audience. Digital marketers use the content marketing principle to ensure they get the maximum payoff from their energy spent.
This feature is also called the Donations feature on the tab. It is a compelling strategy to make money, especially if your audience is already loyal and engaged.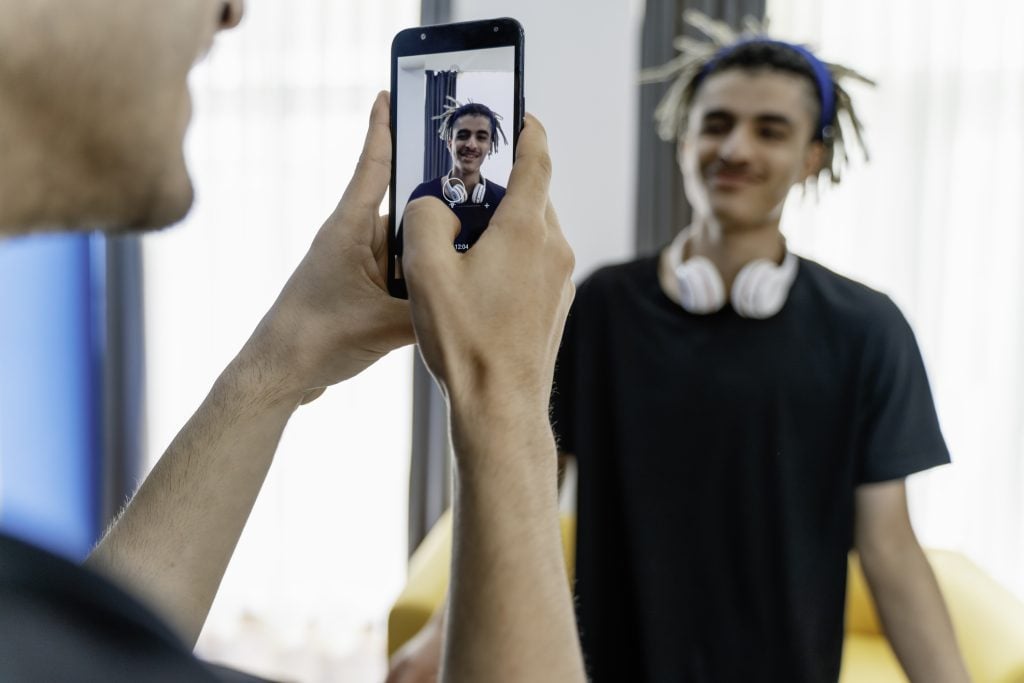 7. Join the TikTok Creator Fund
TikTok analytics show that joining the Creator Fund is one of the best ways to make money. While you need to have a sizeable following to make money through this method, it can be a source of income for even smaller creators on the app.
To remain eligible for the Creator Fund, you need to meet the following criteria:
Be at least 18 years of age
Have 10,000 followers at the minimum
Reside in the following countries: U.S., U.K., France, Germany, Italy or Spain
Videos must have a minimum of 100,000 views in the past month
You must follow the community guidelines and service terms set up by the app
The money you can make through the Creator Fund varies. It depends on how many followers you have, how engaged they are and how consistently you post.
8. Utilize the Creator Marketplace
The average TikTok user does not have access to the Creator Marketplace. Instead, this platform is for creators and brands to connect and build lasting partnerships.
How? Well, brands can log into the Marketplace from their TikTok account and scroll through content made by various creators. They can then identify the right influencer who posts their types of content. 
They then don't need to worry about reaching out to influencers who aren't interested in brand deals or partnerships. In addition, you too can scroll the Marketplace and find other influencers or brands who are open to connecting and working together.
Thus, it's an excellent way to see the different TikTok offers on hand and use them. 
9. Affiliate Marketing
Affiliate marketing is a tried and true digital marketing strategy. Promoting different products for money has been wildly successful on other social media platforms like blogs and Instagram.
The same holds true for TikTok. Creators are upselling their affiliate links by creating short videos showing off certain products they own.
This could be in the form of a shopping haul, vlog, or recommendations video. The viewer then can check out their links, which will include the promoted products. 
Every time a consumer makes a sale using the influencer's link, the influencer gets a certain percentage of the profits.
Thus, if you have a very engaged and loyal audience, this is definitely an excellent way to make money on TikTok. 
10. Sell Merch
A great way to solidify your marketing efforts is to sell merch to your fans. Irrespective of the kind of content you post, you can make and sell merch. This is also a great way to connect deeper with your audience.
The good news about using this method is that you don't need to invest much money into merch production. There are many companies that offer print-on-demand options to reduce your overhead costs.
It's Time to Make It Big on TikTok 
Love TikTok and want to make it big on the app? With the right strategies in hand, you can also turn your hobby into a full-time job. 
There are so many ways to make money on the platform – from identifying a niche target audience and running TikTok ads to using influencer marketing methods. 
Feeling overwhelmed at having to do so much yourself? It might be time to rope in the experts. 
Elite Digital is an award-winning digital marketing agency, and we'd love to support you through your TikTok journey. 
Contact us to get started on your TikTok monetization strategy today.