Many companies are struggling to stay afloat during the COVID-19 pandemic. However, in the midst of any crisis, there are always opportunities to offer support. People need help. This is a chance for your business to step up and make a difference. Here are some simple steps you can take to positively impact your community during the COVID-19 pandemic.
Donate to a COVID-19 charity
Right now, there are many people who are struggling during this difficult time. Your business can help these people by donating money, services or time. Some of the top reputable organizations you can reach out to include Feed The Children, Center for Disaster Philanthropy, the COVID-19 Response Fund, and other Canadian & US nonprofits. In many cases, your charitable donation can be tax-deductible. Donating and participating in philanthropic causes also encourages other businesses to do the same.
Spread positivity
Aside from donating funds and time, there is another way to make a positive impact on your community. Your business can be a shining light of hope during these dark times through positive messaging. Right now, the news is filled with stories of hardship and economic destruction. People need some good news and something they can smile about in the midst of the madness. Ways you can spread positivity in your community include putting encouraging signs on storefront windows, sharing positive social media posts on various social media platforms, and finding ways to say 'thank you' to the healthcare workers and first responders who are helping during the crisis.
Offer free services and tutorials virtually
Now that almost everyone is staying cooped up in their homes, people are looking for things to do. One of the ways you can help people while they self-isolate at home is by offering services and tutorials that are relevant to your business virtually. Thanks to social media and live streaming platforms, you can easily connect to your audience online. For instance, you can leverage your Youtube channel or use Instagram live daily to share how-tos or tutorials. You can even launch a webinar where you will be able to share some long-term content. By sharing your knowledge, you will not only help many people, you will also establish yourself as an authority in your field.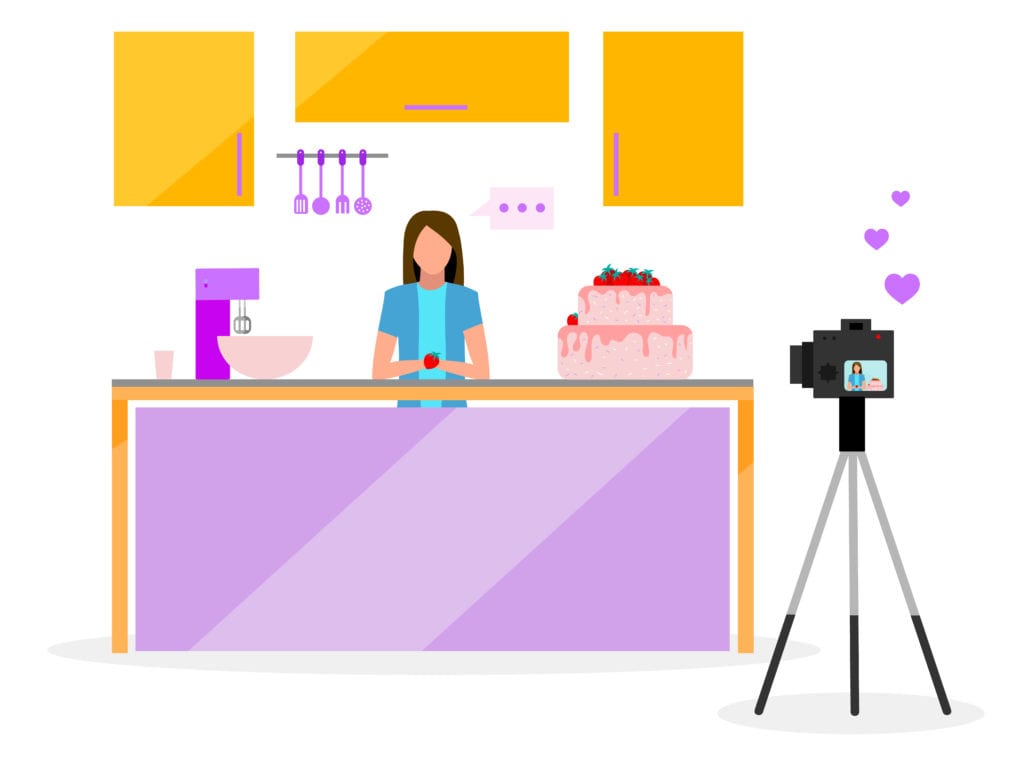 Help senior members of the community by arranging grocery deliveries
Seniors are the most vulnerable people in our communities. Not only are seniors the most susceptible to the Coronavirus infection, but they are also the least mobile in our community. Right now, many government agencies and non-profits are overwhelmed with requests from seniors. This is your opportunity to help your local seniors with grocery delivery. Just be sure to take the proper safety precautions when grocery shopping to ensure your safety (follow social distancing, wear a face mask, sanitize your hands, etc.). Your help will not only be greatly appreciated, but your actions could potentially save the lives of a number of seniors who may have otherwise exposed themselves to infection.
Supporting local businesses
Right now, there are a number of businesses that are simply not allowed to function due to lockdown rules. Without immediate help, these small businesses will not be able to pay their bills and may go out of business. You can help your fellow business by supporting them with the purchase of gift cards and other items. Such acts of philanthropy display your leadership by supporting others in your community. If you don't have the money to spend on gift cards, you can find alternate means to help, such as using your social media platforms to promote such businesses and encourage others to support them. Any small way that you can help other local businesses can make a big impact on their bottom line.
Turn your business in a beacon of light in your community
In times like these, it's important for people and their businesses to rise to the occasion. Even with the uncertainty and tough times for many, there is an opportunity to positively impact your community. By using some of the ideas presented, your business can help your community push forward and stay positive during the COVID-19 pandemic.