Did you know that, on average, only 2% of web traffic converts on the first visit to a site? That means a whopping 98% of the audience your digital marketing attracts doesn't buy anything! When you invest your time and money into earning that traffic, converting just 2% is a big blow. Fortunately, you don't have to let the rest slip through the net. With retargeting, you can draw them back in and reignite their interest in your company, making them more inclined to convert.
Read on for everything you need to know and let's start boosting your sales.
What Is Retargeting?
Retargeting is a specific digital marketing strategy solely focused on people who have already interacted with your business. For the most part, this means that they've visited your website already. It's most commonly directed at the users who have browsed your site but haven't converted, though it can also be used on customers who you want to keep coming back.
By retargeting, you can:
Create repeat buyers from one-time customers
Upsell a customer
Reach users across multiple devices and platforms
Reach customers who don't look at their emails
Stay at the forefront of your audience's mind
The idea of a retargeting digital marketing strategy is to keep putting your business in front of your audience. They've been hooked enough already to visit your site, and with a little extra marketing, it can be easy to get them to come back! 
The Different Types of Retargeting
There are two different types of retargeting: pixel-based and list-based. Let's take a look at each so that you can get a better understanding of how this marketing strategy works. 
List-Based Retargeting
You can use list-based retargeting when you have someone's information in your database. This allows you to customize your retargeting ads to the behaviour of each individual. For example, if you know they've been looking at the summer sale, you can make sure you retarget them with your best deals, hooking them in with a bargain.
List-based retargeting is commonly used with social media ads. You can upload the email addresses you have to Facebook, for example, and the platform will find any users on the network with the same email address. These users will then see the retargeting ads you want them to!
Pixel-Based Retargeting
Although list-based retargeting is a great way to customize your ads, it's not the most common option. Pixel-based retargeting is much more frequently used to entice site visitors back. This is because a lot of your audience will be anonymous.
When a user visits your site, a piece of code (known as a pixel) will track them. You've probably seen this before on websites in the form of cookies. When you accept the cookies, that site can now monitor you and will know when you leave to browse other websites.
When a user does leave, the cookie alerts retargeting software that can then show ads based on what they viewed on your website. If they were on one particular product, for example, you could have that product (and those you think they might like) appear on ads around the web. This kind of behaviour-based marketing is an excellent way to reel your audience back in!
What Are the Benefits of Retargeting?
Now that you understand a lot more about retargeting digital marketing techniques, it's time to look at the benefits. Here are some of the main advantages you should aim for.
Increase Your Conversion Rate
The number one goal of most retargeting strategies (and marketing strategies, period!) is to boost your conversions. This could be signing up for a newsletter, downloading your eBook, or buying your product. Whatever you want your audience to do, your retargeting campaign should encourage them to do it.
By using retargeting ads, you not only remind users of your brand and entice them back, but you also make it easier for them to do so. If they've forgotten about that beautiful dress, you can remind them again and give them an easy link to buy it. All of this should aid in boosting your conversions.
Improve Brand Awareness
Many brands use retargeting to increase their brand awareness. On average, a user will need to see your brand five to seven times before they can remember it. Retargeting with ads is a fantastic way to increase the number of impressions they have and keep your brand fresh in their mind.
You can also give them a better idea of who you are through retargeting. You can show more of the products you sell that they may not have seen and snippets of your company values. All of this works to gain trust from your audience and increase loyalty.
Increase Customer Lifetime Value (CLV)
A content strategy or your SEO strategies don't always directly focus on CLV, but retargeting does. Your CLV is the amount of money a customer will spend with you in total across all of their purchases. By encouraging repeat purchases through retargeting existing customers, you're actively working to increase CLV.
Introduce New Products
One of the perks of retargeting is that you can introduce new products to your target audience without them having to visit your website. For example, if an item comes in that pairs perfectly with an existing one, you can use a retargeting ad to display it to everyone who has bought the existing item. 
Reduce Your Abandoned Cart Rate
The average cart abandonment rate (the number of users who leave something in their cart on your website and don't buy it) is almost 70%. These are users who are so close to converting but fell right at the last hurdle. You don't want to let these users go!
By retargeting, you can continue marketing and give these users the final push they need to convert.
How to Start a Retargeting Campaign8
If you're looking to begin a retargeting campaign, we've put together some expert digital marketing tips to help you. These are the basic steps to get you started.
Begin by Collecting Data
The first thing you need for a retargeting campaign is user data. You can do this by adding two lines of Java code to your website (that's the pixel we mentioned earlier) to automatically recognize and track users. Or, you can collect contact information such as emails for a list-based strategy.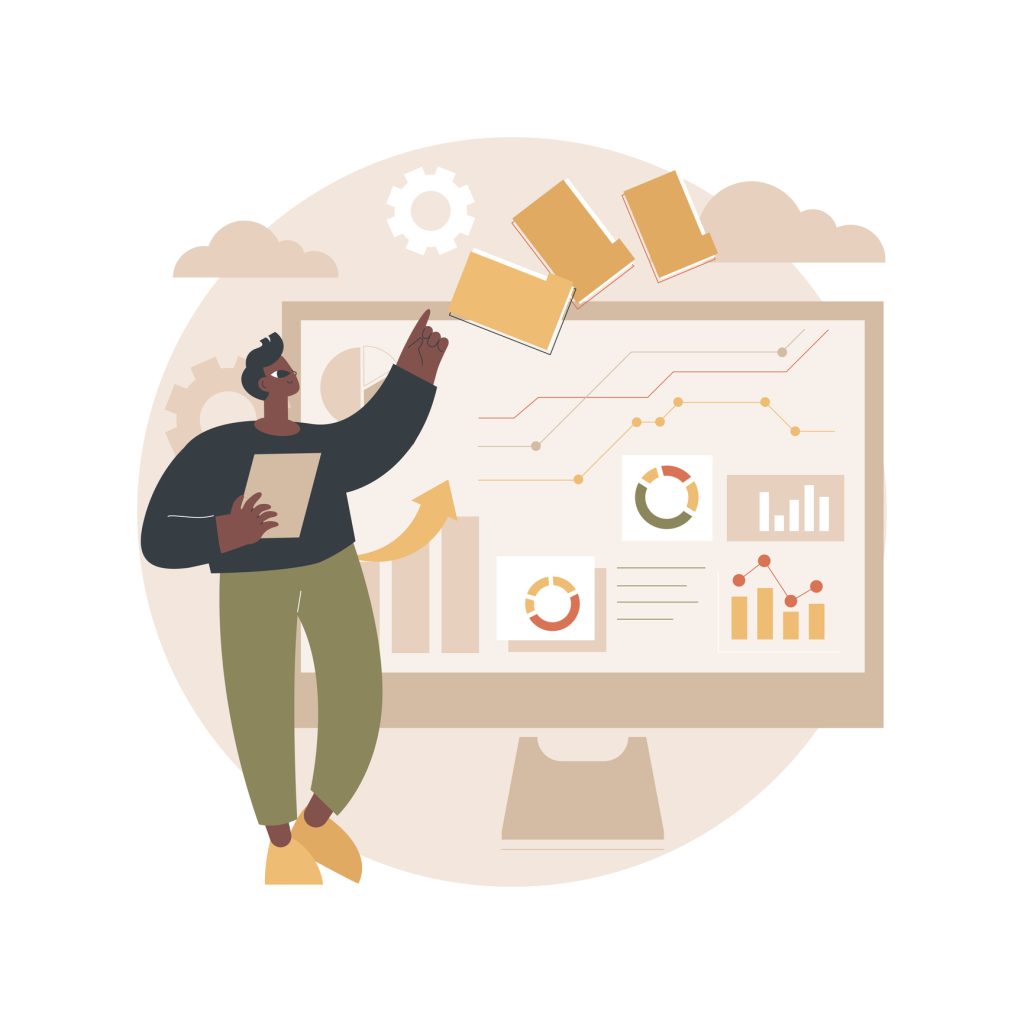 Choose Your Retargeting Platforms
There are a number of platforms that you can use to retarget your audience. Many businesses use social media marketing platforms, like Facebook and Twitter. These are easy to connect your data to and have a huge audience, making them a prime spot for marketing – but only if your users are on them!
If you have your users' email addresses, you can also send retargeting mail directly to their inboxes. This could be an email that reminds them they have items in their shopping cart or shows them similar items to those they've been looking at or already bought.
Optimize Your Ads
Digital marketers will always emphasize the need for well-crafted ads, and we're no exception! No matter the types of content you're putting out there, ensuring that it's well crafted and aimed at your target audience is vital to getting those all-important clicks. Focus on:
Catchy and engaging header copy
Visually appealing images that suit the copy
Brief but effective body copy (if needed)
An enticing CTA
What About Digital Marketing and Retargeting Tools?
If you're new to the world of retargeting, there are tools out there that can help. These are great for automating some of the processes so that your retargeting campaigns can effectively run themselves. From tools that enable you to display retargeting ads on third-party networks to those that send out automated emails, they can be a big help!
However, retargeting tools will only do so much of the work for you. If you're new to the world of digital marketing or haven't created retargeting strategies before, you may still find the process tricky. That's why it's always best to call in the help of experts who can create a targeted, engaging campaign that wins over your audience and actively drives conversions.
Get in Touch With Our Retargeting Experts
Retargeting should be a part of every business's digital marketing campaign. It's a lot easier to re-engage an existing user or customer than it is to start again with an audience who doesn't know you! But, by no means is it easy.
That's where we come in. At Elite Digital, we have a team of trained professionals ready and waiting to take care of your retargeting strategy for you, boosting your sales while you focus on the aspects of your business you love. To learn more, feel free to get in touch with our team today, and we'll be more than happy to answer any questions!