Client:
PepsiCo - Doritos, Cheetos & Ruffles
What we did
• Video production and animation
• Creative concept development
• Copywriting
• TikTok marketing
• Facebook marketing
• X (Formerly Twitter) marketing
• Display and programmatic, web banner creation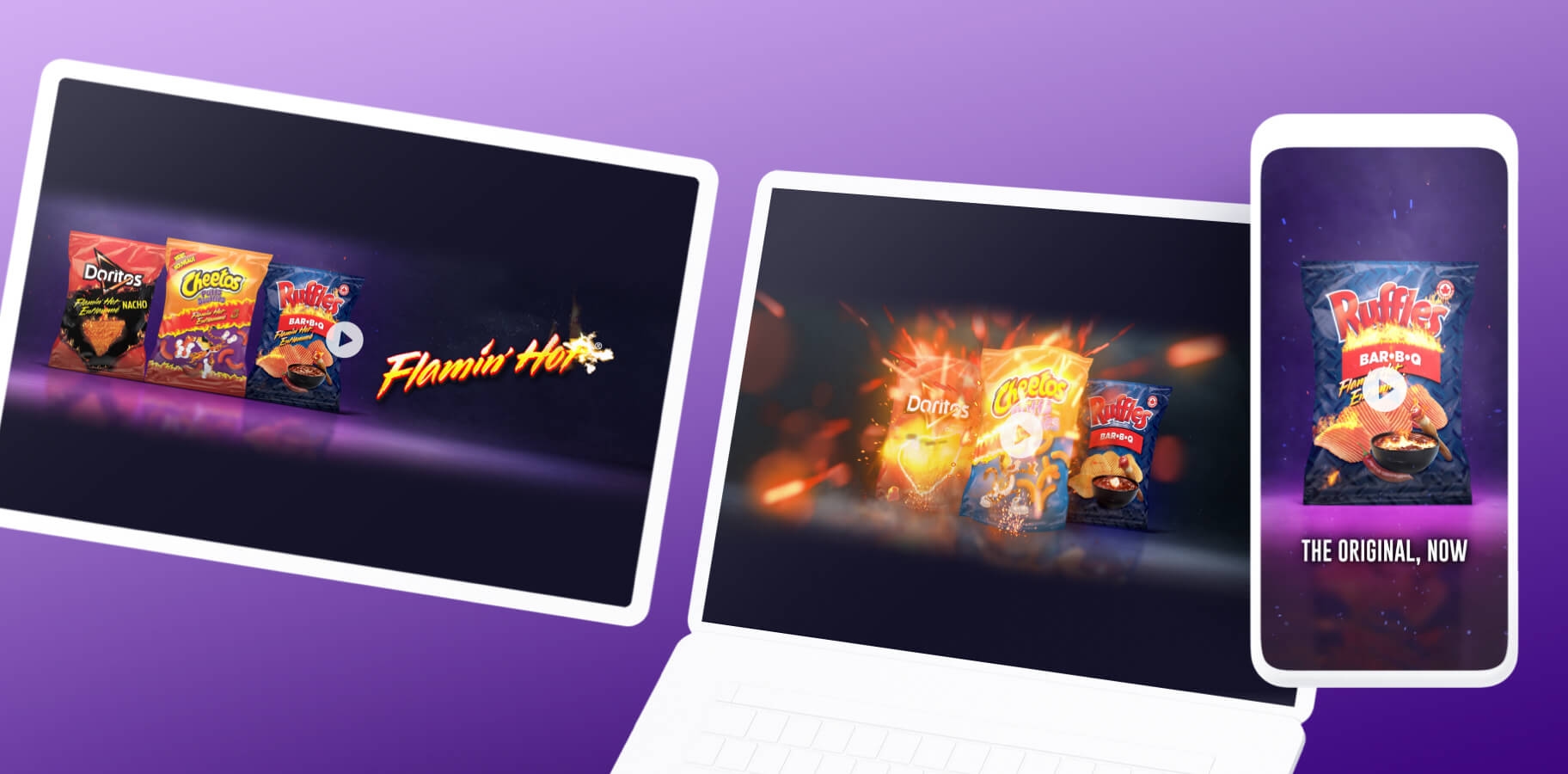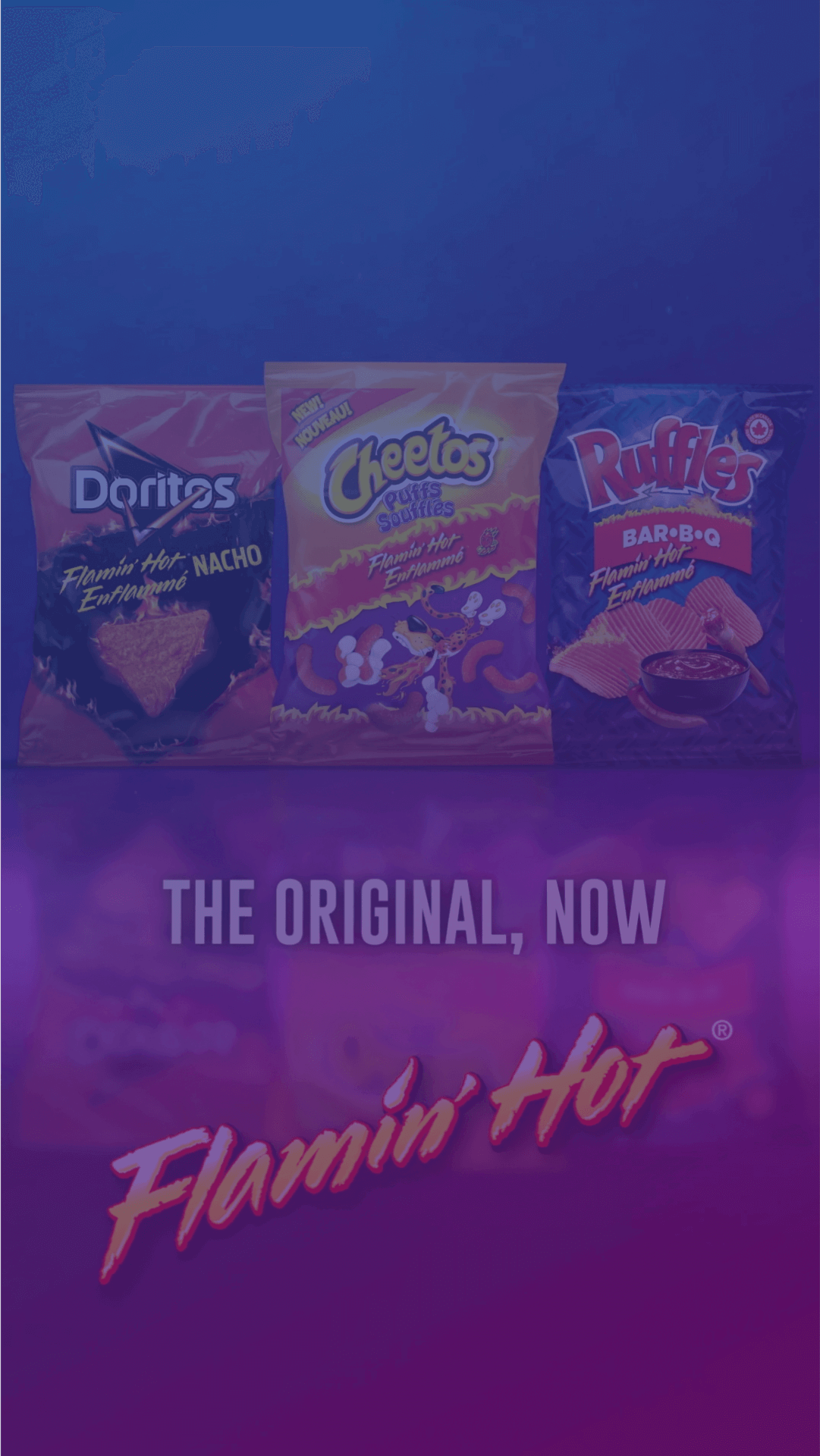 PepsiCo Foods engaged Elite Digital to create the digital media campaign for the Flamin' Hot portfolio. With nothing more than a static image of the original and Flamin' Hot packaging, our visual FX brought to life dynamic impactful creative to stop the scroll. The campaign was leveraged in Canada as well as adapted for international markets and spanned the web, Facebook, Instagram, X (Formerly Twitter) and TikTok.