Client:
BiGS Sunflower Seeds
| Win Big With BiGS Microsite
What we did
• Website design & development
• Lead generation
• Contest management and prize fulfillment
• UX optimization
• UPC verification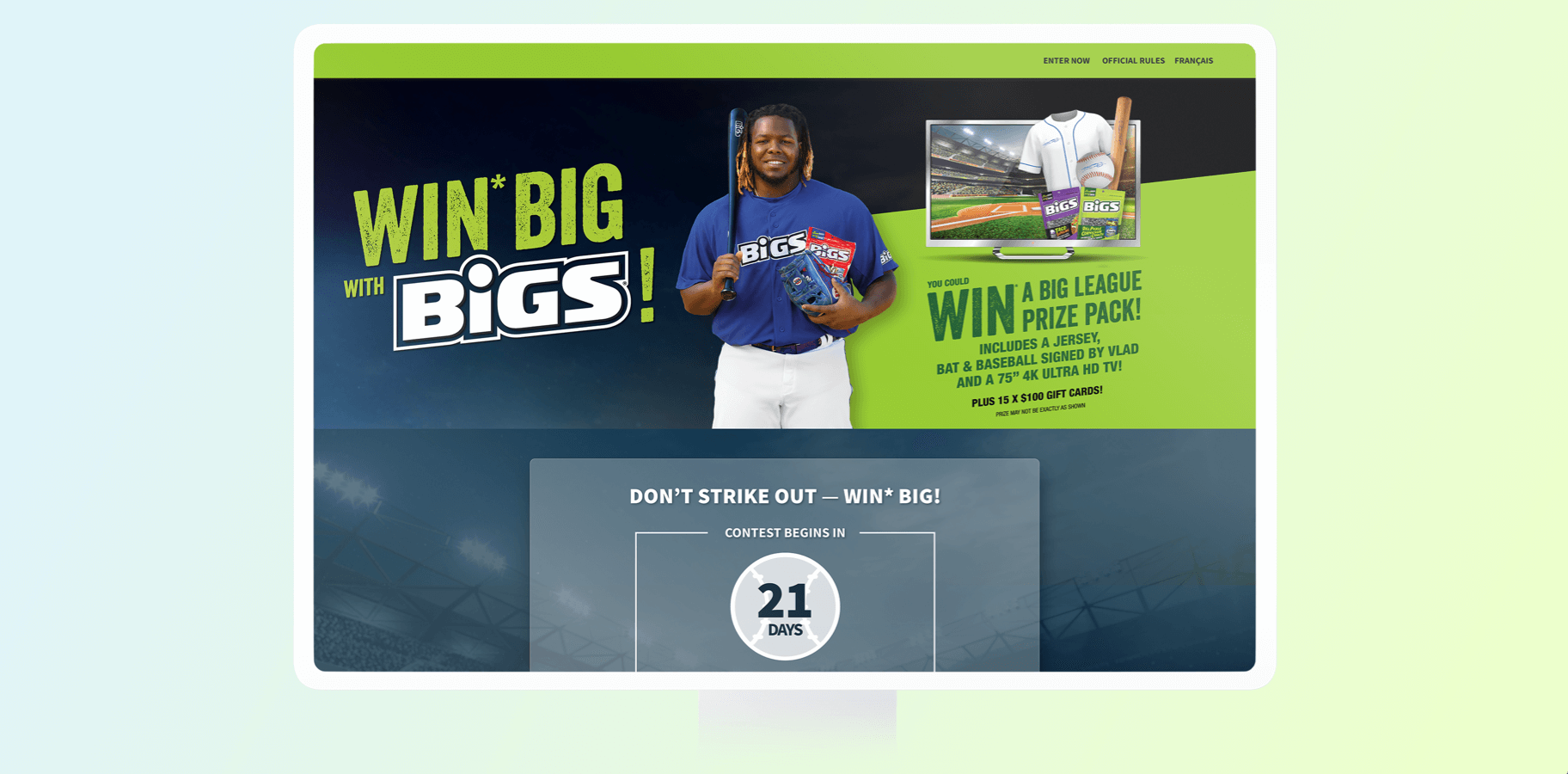 BiGS wanted to generate consumer awareness and engagement around the MLB season. Elite created a website from top to bottom, with an easy and frictionless consumer experience. The program was able to drive maximum engagement and awareness for the BiGS brand.