Client:
Practice Perfect EMR
| Digital Campaigns & Website Development
What we did
• Digital media activations (including paid social campaigns & organic social posts)
• Blog posts & SEO optimization
• Website design & development
• Conversion rate optimization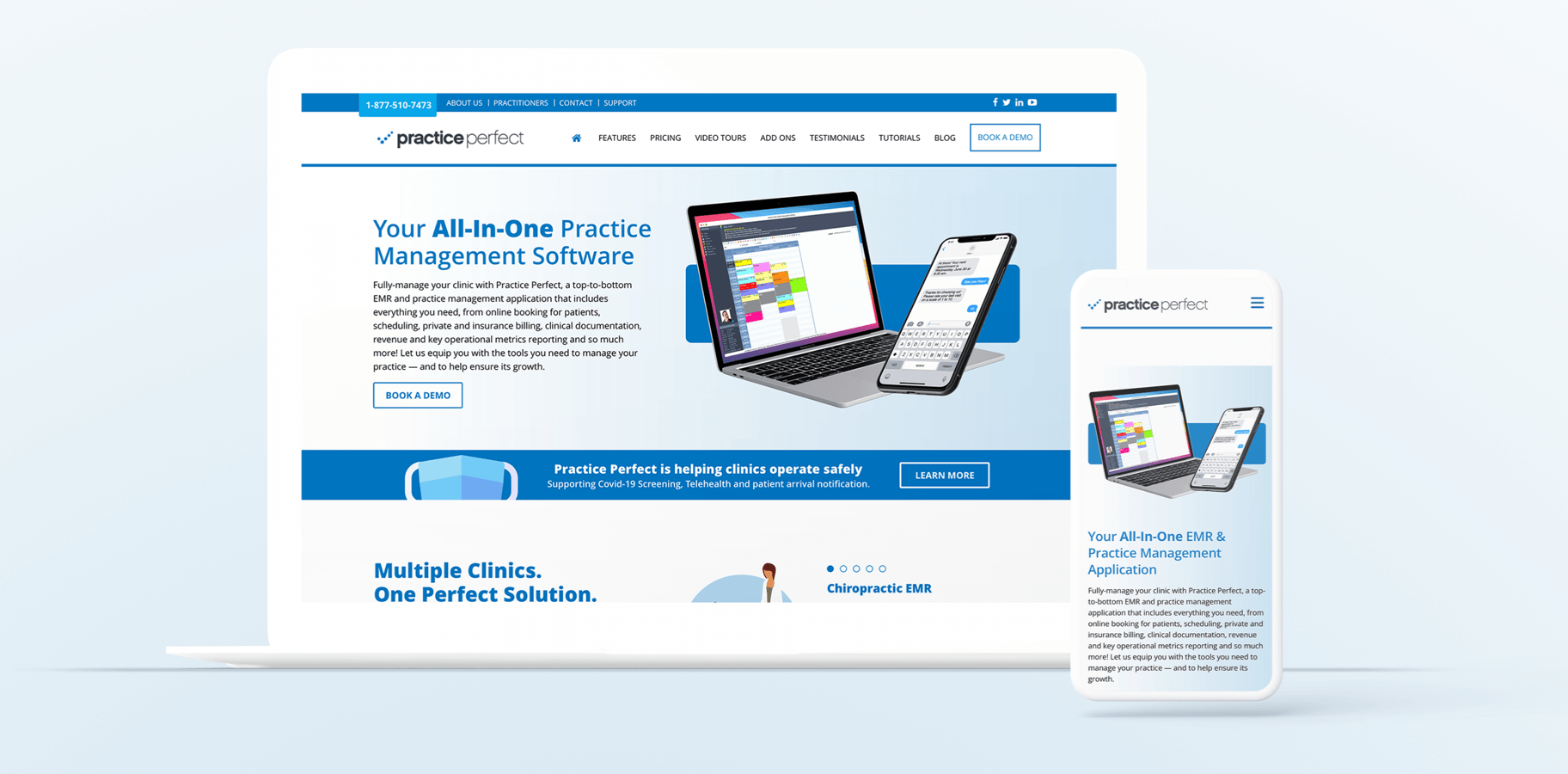 Practice Perfect needed a new conversion-optimized responsive website to drive increased demos. Elite rose to the challenge to help them drive business growth.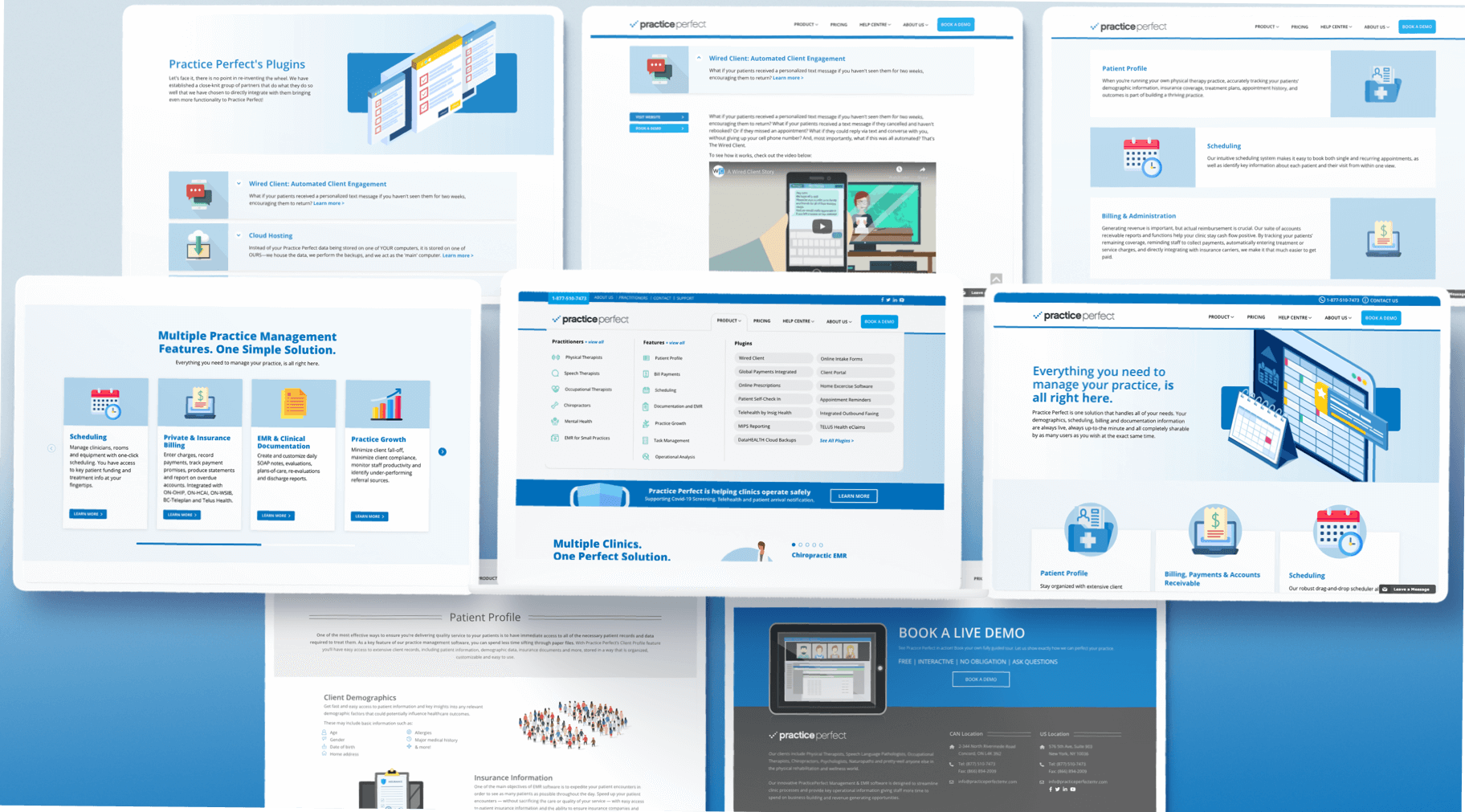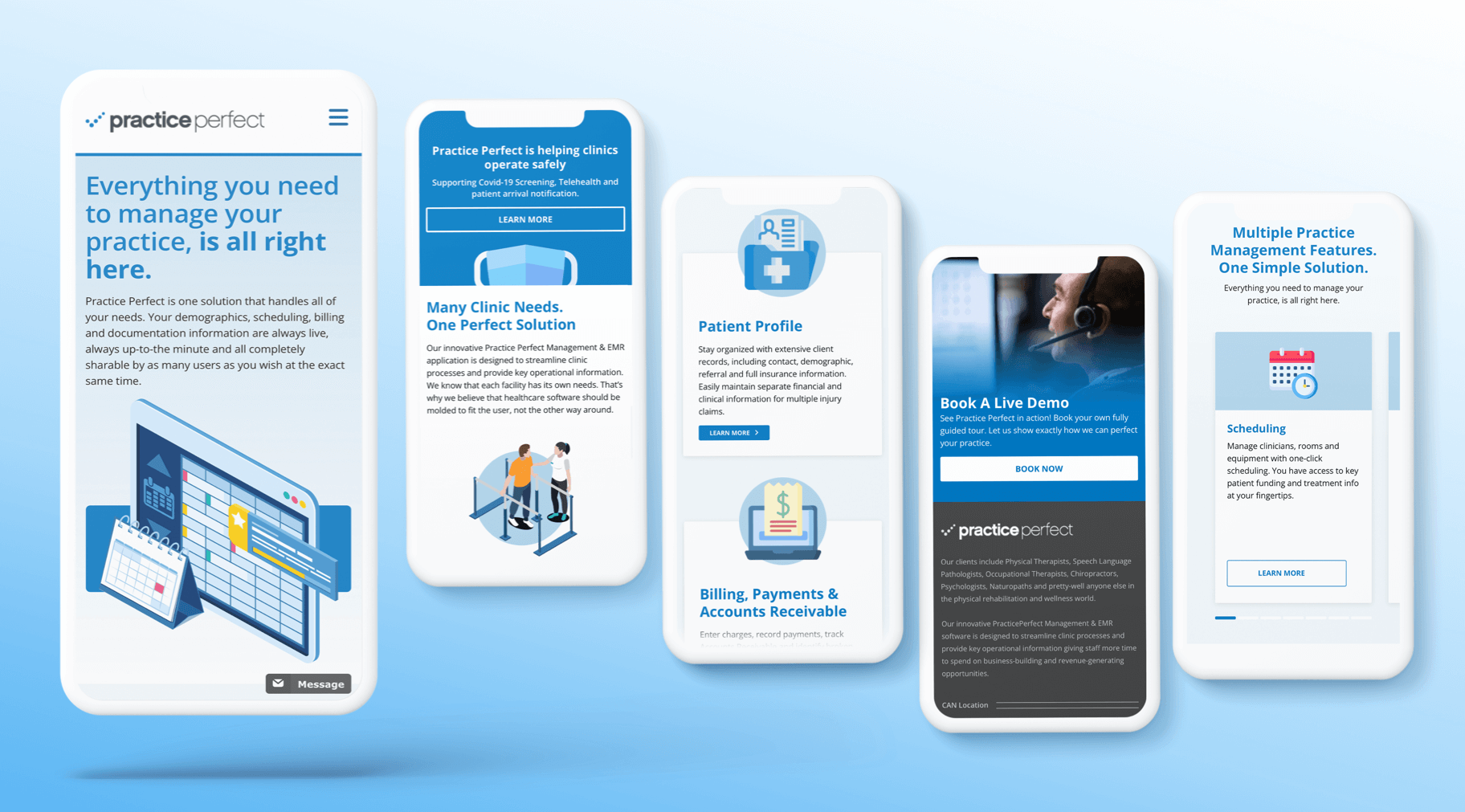 Practice Perfect was looking to elevate their digital marketing game and turned to the experts at Elite Digital to take the reins of all aspects of their marketing. From strategy to execution, the team at Elite has delivered websites, a learning centre, marketing material, and a comprehensive cross-channel lead-generation campaign to drive the business forward.