The global pandemic has forced a variety of consumers to turn to online shopping. Because of this, more people are shopping online than ever before. As such, companies and businesses that use search engine marketing can stay successful in these trying times.
A search of marketing consists of two key concepts: SEO and SEM. While many people are familiar with the concept of SEO, not as many know about SEM. So, exactly what is SEM? Luckily, we've organized this article to help you learn more about the concept. We'll also provide you with some insider tips on utilizing paid advertising. 
What Is SEM?
SEM is one of two concepts that are vital in any search marketing campaign. The first, SEO (search engine optimization) refers to earned search traffic gained through unpaid listings.
SEM (search engine marketing), on the other hand, refers to earned search traffic through paid listings. This type of marketing is more expensive but it puts your business directly in front of the eyes of customers searching targeted keywords. 
Seven SEM Tips for Newcomers 
Now that we know what SEM is, it's time to learn how to use it. There are a lot of moving parts to any search marketing campaign. However, these tips will get you started on a path that ensures that your money is well spent. 
1) Select a Search Engine Platform
The first step to any SEM is selecting a platform to purchase listings from. If you want to go with the most popular option, then Google should be your go-to option. In that case, you should sign up for Google Ads. However, the most popular search engine isn't always your best option.
If your target audience uses something other than Google, then you should focus on the platform they use. Microsoft Advertising and Yahoo Search Options are two other popular engines. For example, let's say you want to target older customers. Our research reveals that older individuals use Yahoo more than Google. As such, you should use Yahoo in this scenario. 
2) Know the Difference Between PPC and CPM
PPC and CPM are two terms you will need to understand in SEM. They're the two ways that ad space on webpages and search engines are charged. PPC, or pay-per-click, is the most most popular way. For this method, you pay the search engine or webpage every time someone clicks on your advertisement listing.
CPM, on the other hand, stands for cost-per-thousand impressions. Each impression refers to when someone sees your ad space. This method is typically less expensive than PPC, but it's also less effective. For one thing, you aren't guaranteed that anyone will click on your ad, or even pay attention to it. However, if you have a good attention-getting ad, then it can be effective. 
3) Target Keywords That Match Your Business
You want to use keywords that your customers might search to find your business. For example, if you're a plumber in Pittsburgh, then plumbing repair Pittsburgh might be a good place to start. If you have a product or service that requires more search terms, then use them!
The best way to know what your audience is searching is by using a keyword research tool such as Google's Keyword Planner. This will help you choose the right keywords suitable for your business and ad campaign that will attract the right traffic.
4) Create a Clear Journey For Your Potential Customers
There's no worse feeling than clicking on an ad and landing on a page that has nothing to do with it. Avoid this by creating a clear journey for your potential customers that click on the ad.
For example, if you're selling a web game, then have the link take them to a download site for that game. Try not to take them to a library with a bunch of other random games. Then, the customer will have to search for the title they saw. During this time it's easy for them to lose interest and leave.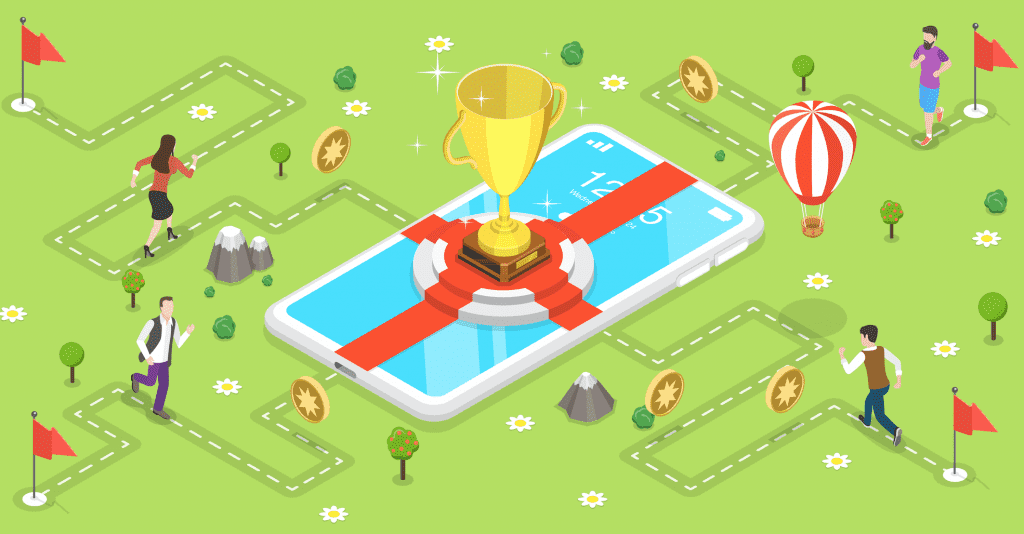 5) Use Automation When You Can
Make your job easier by implementing automation when you can. Some examples include putting an automatic pause on ads when they reach a spending threshold. Alternatively, automate the bidding process on ad space. This optimizes your time so you have more time to devote to strategy. 
6) Adjust Your Strategy As Needed
You can't expect your SEM to be effective right away. Forming the right strategy is a process of trial and error. You should be reviewing your analytic metrics daily. Pay attention to what messages and keywords are working, and which ones are failing. Then adjust your strategy accordingly.
7) Bring In An Expert Team
If this all of this new information seems overwhelming, then you might want to consider going with a professional. While it might seem cost-effective to try it yourself, ultimately you may end up losing money.
It takes a long time to learn what strategies are effective. As such, you may end up sinking a lot of money into ad space that no one sees or notices. Instead, choose a digital marketing agency to do all the work for you. 
Need Help With Your SEM? Get in Touch With Elite Digital Agency 
We hope this article helped you answer the question, What is SEM? As you can see, the paid search advertising can have a massive impact on your online business. However, using the concept isn't always easy, especially if you don't have experience in digital marketing.
As such, you shouldn't feel bad if you're overwhelmed. Instead, contact a company like Elite Digital Agency. When we work for a company we implement comprehensive planning with detailed analytics.
That way, we learn what works quickly so we can meet and exceed our customer's expectations. If you're interested in learning more about what we can do for you, then contact us today.